El Ministry of Agriculture, Fisheries and Food (MAPA) has awarded the "Food Awards of Spain 2019". These awards recognize the work carried out by companies and professionals in this sector. These have been distinguished by produce, offer and disseminate Spanish quality food, as well as its contribution to the development of the Spanish food sector in a sustainable and efficient. Discover here all those who have been recognized.
The variety of Food Awards of Spain 2019 They have been awarded in eight categories: extraordinary, to the food industry, organic production, food internationalization, fishing and aquaculture. Finally, it has also been awarded to the restoration and food communication. The winners have been chosen from 120 applications by a jury with extensive experience in the agri-food and fishing sector.
Extraordinary Prize
Now Spanish Federation of Food Banks (fesbal). In this way, the great work done during the Covid-19 pandemic is recognized. The first Food Bank of Spain was founded in Barcelona in 1987 and, since then, others have been added until reaching the 54 that exist today. Its founding objective is to recover food surpluses and share them for free through charities among the neediest people, avoiding its waste.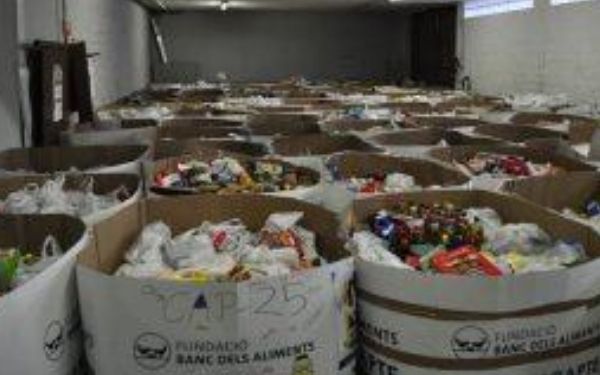 Food Industry Award
This award has been awarded to Garcia de la Cruz oils, Madridejos (Toledo), for more than 145 years of dedication to the production and elaboration of extra virgin olive oil. And having managed, from the field of family management and traditional production, to adapt to the modern consumer and the international market. It is currently present in 42 countries from the five continents and has achieved great growth in its billing levels.
In addition, its commitment to the the quality, diversification, sustainability and the circular economy. The company is committed to production ecological, having achieved various certifications for markets such as USA and Japan.
Prize (Second Prize) for entrepreneurial initiative
Within the industry award, the entrepreneurial activity was awarded in this case to Ei Xarsa Agrosocial, from Sant Vicenç dels Horts (Barcelona). The cooperative was born in 2013 with the objective of facilitating commercialization of the production of different social entities and consolidate and grow jobs. It is a company muy linked to the territory that has created synergies between farmers, which generate economies of scale of maximum interest.
With the purpose of revalue work of farmers work on the development of products that provide greater adding value and has an innovative and sustainable packaging system. This has obtained the world award WorldStar Packaging Awards.
Spanish Food Awards 2019 for organic production
Between the Food Awards of Spain 2019, the one of ecological production has relapsed into ingeoliva, from Lora del Río (Seville). It is a family business created in 2010. Ingeoliva is committed to a comprehensive project of precision ecological agriculture and livestock. It stands out, in this sense, for the use of technological innovations such as satellite images, remote sensing with drones own, weather stations on the farm or sensors tree and soil.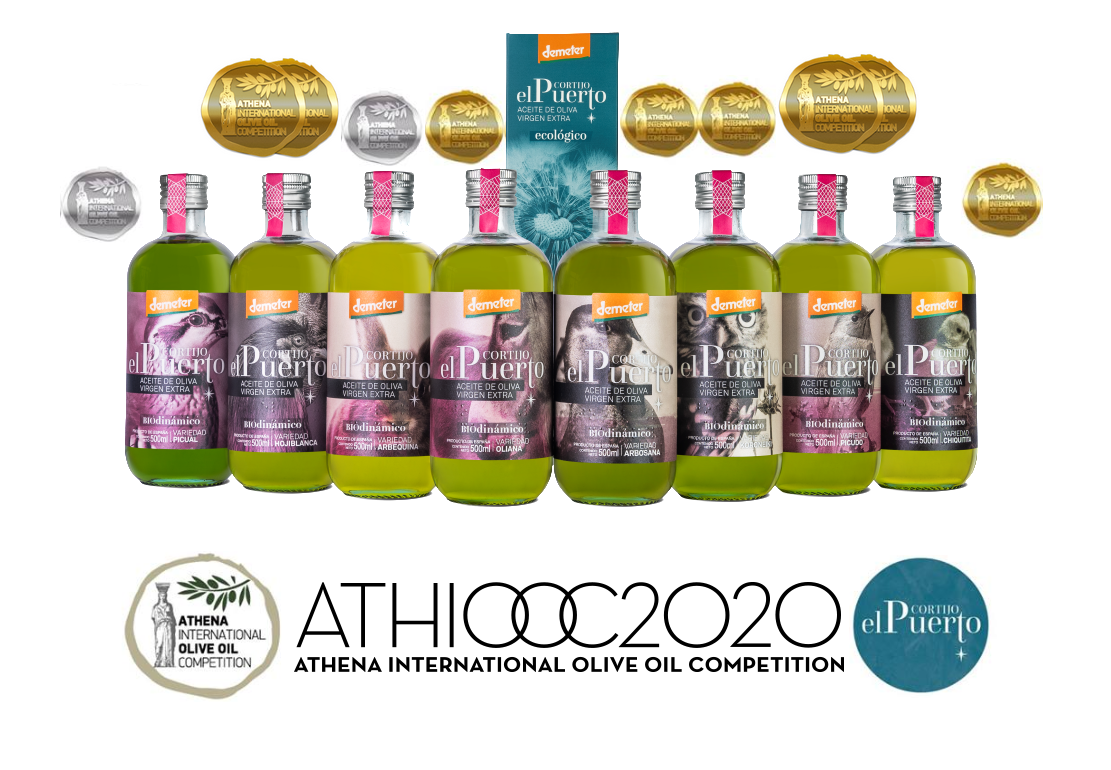 It also uses information and communication technologies in the field, GPS geolocation of livestock or insect monitoring. This company participates in collaborative R & D & i projects. In addition, it is committed to the natural biological fight, environmental improvement and the recovery of biodiversity.
Food Internationalization Award
The award has gone to Moralejo Selection, from Arcenillas (Zamora), meat processing industry. This has managed to boost the sheep sector in very unpopulated areas. Since 2010 it has increased its turnover by 300%. It was created in 2005 and, today, has one of the transformation facilities of lamb most innovative in Europe. It has about 14.000 m2 from which it serves more than 40 countries, mainly Middle East and Europe.
Award for the production of fisheries and aquaculture
This award has been for the Guard Longliners Organization (Orpagu), of Pontevedra. This was born thanks to the effort and entrepreneurial spirit of a group of sailors and shipowners who bet on the longline fishery. Its main activity is fishing for swordfish and related species. In 1996 it was recognized as an organization of national fisheries producers. In 2016, after joining several Portuguese-flagged vessels, it was recognized as a transnational.
Your concern for the sustainability. For this reason, it works on fishing improvement projects, whose objective is to guarantee the sustainability of the fishery while opening new markets.
Restoration award
El José María Restaurant, Segovia, has risen with this recognition. It opened its doors in 1982 and today it is a gastronomic landmark.
Do a great job of promotion of Spanish gastronomy and Segovian cuisine. It is kept in continuous evolution, with first quality raw material, seasonal and preferably native.
Su wine cellar has a careful selection of local wines and its star dish, the pig, comes from its own kennel. In this it carries out studies for the improvement in the genetics and the feeding of the mothers in order to offer a differentiated quality. It also stands out for its social commitment, which demonstrates with the elimination of barriers and the inclusion of people with disabilities in its team
Agri-food communication award
La Biela y Tierra association, from Zaragoza, began to take shape as a project in October 2018. A little over a year ago it was established as non-profit organization. Biela y Tierra arose from the common interests of four women to give a voice to initiatives around Spanish agri-food.
The initiative collects first-person testimonies that are publicly disclosed, has been made known through the mass media and its website. In it you can view the activities that have been echoed to publicize the wealth of rural heritage.