La Kombucha, that innovative drink but at the same time so traditional. Surely you've heard of her at some point. It's about a tea with a large number of beneficial properties for our health -as we will see later- and it is made mainly from green tea and fermented sugar. In Spain, the quintessential brand of this drink is Comvida. Not just because it is pioneer in the production and distribution of original kombucha, but because now they have gone one step further and opened a flagship in Madrid. Do you want to know what that is? Keep reading!
First of all ... what is a flagship?
Surely, if you haven't heard of it before, you're wondering what this term means. Flagship It is an American term that comes from the naval world; means "flagship". What does it mean? Well, it is the most important ship. Therefore, this translates into the world of brands as the most representative store. What differentiates these stores from the others is that they are truly large spaces in which all the brand's products are available.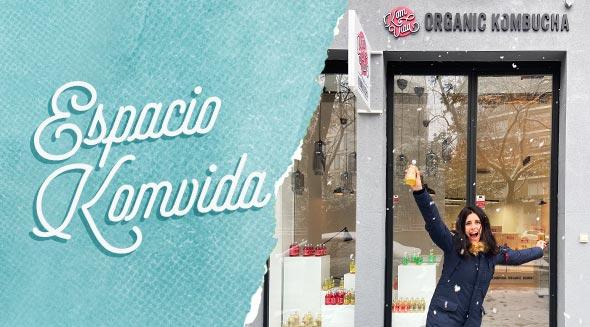 Actually, it is intended transmit and reflect the essence of the brand so that everyone who goes to feel it and share it. For this, not only are the products offered for sale, but they also have spaces or services to make the customer experience more complete and unique. And that's exactly what he's done Comvida.
'Espacio Komvida': all about this novelty
Comvida it began, as its creators, Nuria and Bea, almost by chance. It was through trial and error that they finally came up with the perfect recipe, the one that has spread to unprecedented popularity. Thus, it was time to take another step: create the first flagship of Europe in Madrid, dedicated essentially kombucha. The place is called 'Komvida space'and it is about "a place that was born to live the values"Of the company. It is located at Calle Jorge Juan, 64; in the Salamanca neighborhood.
See this post on Instagram
The objective of this project is for people to know "what is Komvida, how it is made, what a kombucha has to have to be authentic, or what are the benefits of this Millennial probiotic drink has for our body", Explain its founders in the released statement. Because in the end, that's what this brand and its philosophy are based on: "making this world a little better."
In this new flagship not only can buy kombucha, but also taste all flavors thanks to the taps available to the consumer. And if that were not enough, they plan to celebrate a series of activities that will have to do with the nutrition or the sustainability, among other topics. What more could you want?

What is special about Komvida products?
Nuria and Bea learned how to make kombucha in California, and from there they began to do it in their hometown in Estremadura, Fregenal of the Sierra. His intention was to follow the ancient traditional recipe, that is, without any additives that could affect its flavor. Thus, with ingredients ecological and minimal use of residual sugar, was born the project. "We have always been clear that we would create something together," they say on their website. "Something that could put our work at the service of others to make this world a little better place ", they acknowledge. Then his brand emerged and with it an intention: "contribute to the well-being of people". Because yes, despite being considered a soft drink due to its bubbles, it is a probiotic drink with a host of benefits.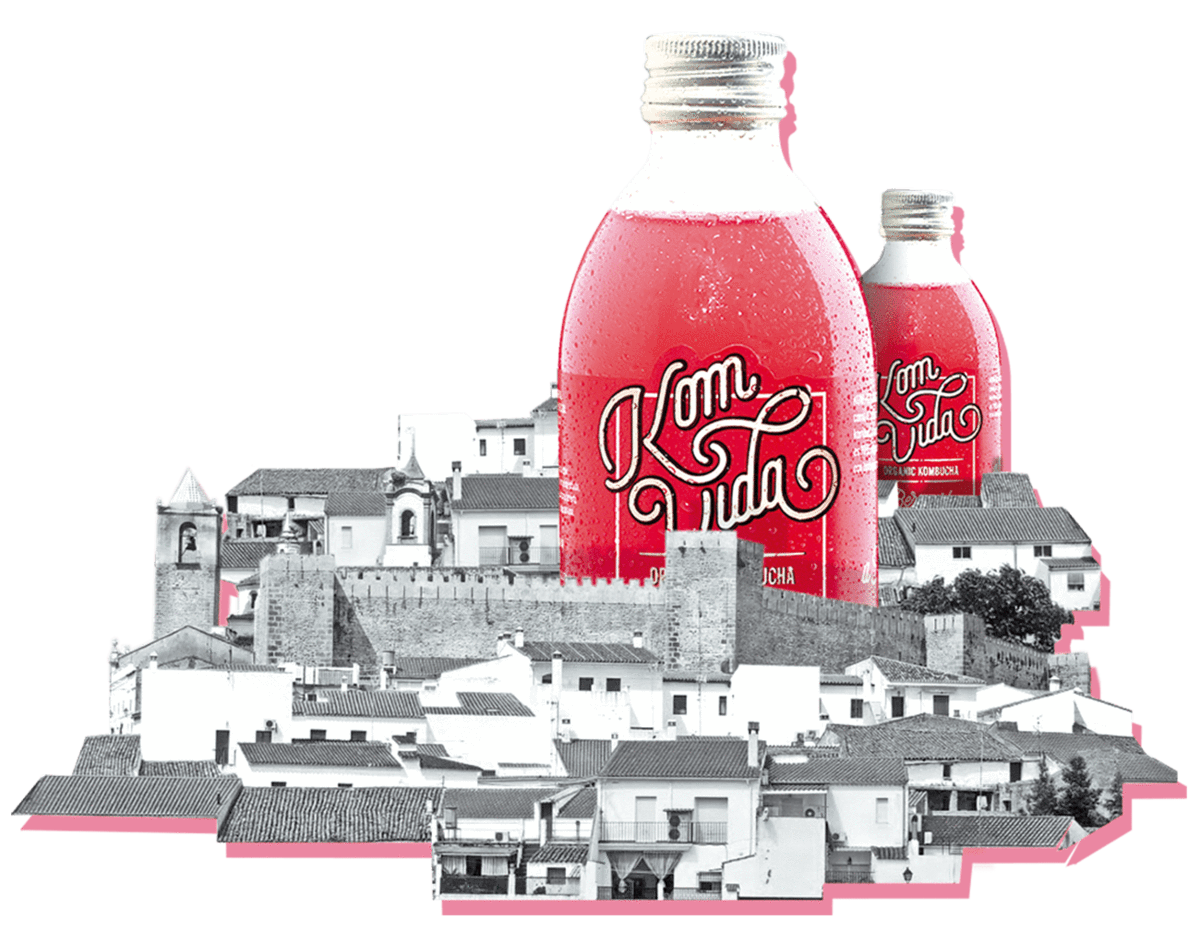 La passion with which they make their products is reflected in the final result. Not in vain the company of Nuria and Bea has renewed for the fourth year in a row the IFS seal (International FoodStandard), which guarantees the quality and safety of beverages. In fact, to be fair, it is the only one on the entire continent that has it.
Packaged in glass so as not to harm the planet, Comvida has six flavors: greenlife (Green Tea), berrylife (berries), gingerlife (ginger and lemon), carrot and turmeric; apple, cinnamon and vanilla, and kombujito (lime, lemon and mint). If you haven't tried them yet, what are you waiting for? Now, also with an enriching experience in the Spanish capital.