La Torres family, rooted in the United States, incorporates its first sparkling wine to its select range of Californian wines with the Marimar Torres wine. A monovarietal of pinot noir from Sonoma coast made with the method champagne. In its winery located in the American state, this pioneering bottle was born that arrived in Spain after being presented last year in the American market. It obtained 90 points in the prestigious magazine Wine Enthusiast. We tell you more about this product here!
Pioneer wine Miramar Torres
Its first sparkling wine was born in this winery located in California. The Torres family He began planting the vineyard in 1986 and in 1992 he built the winery in the style of a Catalan farmhouse. He currently cultivates 32 hectares spread over two vineyards near the Pacific Ocean. Located in the Sonoma Coast and Russian River Valley denominations, we are talking about unique crops in the American continent. The production of Miramar Torres wine sparkling wine is very limited, they have only been made 3.168 bottles.
A memory of the origin
marimar, 4th generation of the Family Torres and owner, together with her daughter Cristina, of the Californian winery Marimar Estate, thus venturing into the world of bubbles. A nod to his homeland, the Penedes. To do this, it has selected the best pinot noir strains, all of them from the Pommard clone, from the vineyard ecological Doña Margarita, named after her mother. Planted in a location favored by the cool breezes and fogs of the Pacific Ocean, which is ten km away.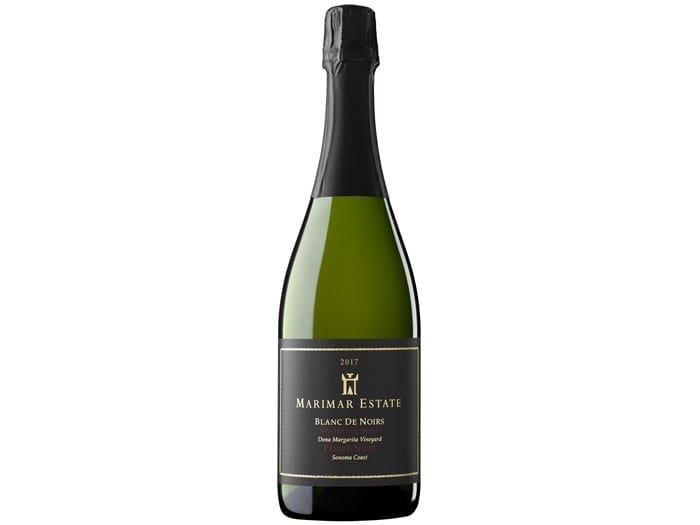 The grapes were harvested at the end of August 2017. After a gentle pressing of the whole bunches, the vintage carried out the first fermentation in small stainless steel vats. After bottling in January 2018, the Miramar Torres wine it made the second fermentation and aging on the lees in the bottle for 16 months. All this before proceeding to disgorgement in May 2019. The result is a sparkling wine brut that preserves the purity of the variety and is a true reflection of the place from which it comes.
Marimar Estate Blanc de Noirs 2017, with a certificate of sustainability, it is an elegant sparkling wine with fine bubbles. With a refreshing minerality and intense aromas of strawberry and guava on the nose, it captivates you before tasting it. Then, in the mouth, notes of apple and mango appear. We encourage you to try it!