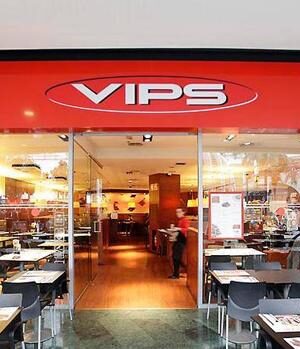 food waste It is one of the main problems in the food sector, more than 42% of the food thrown away occurs in Spanish homes. Some companies and restaurant chains have already done their part to curb food waste, such as VIPS, which belongs to the Alsea group, has decided to join application "Too Good To Go".
This collaboration began in July 2022, as a pilot test in some of the chain's restaurants. The initiative was very well received with very good results. VIPS decided to progressively expand this collaboration to all its restaurants in Madrid.
The union between VIPS and Too Good To Go has managed to save more than thirteen thousand "Surprise Packs" of food. In addition, emissions have been reduced, avoiding the release of more than thirty thousand kilograms of C02, an amount equivalent to the emissions generated by charging the battery of more than five million mobile phones.
VIPS has decided to expand the collaboration with Too Good To Go throughout the country. To date, this cooperative is present in one hundred and ten Spanish establishments.
VIPS and its commitment against food waste.
«This alliance between reaffirms our strong commitment to sustainability and the constant fight in favor of reducing food waste. Thanks to this agreement we can offer our customers the chance to purchase quality food at reduced prices while we all do something good for the planet", says Paco Páez, CEO of VIPS.
Surprise food packs can be the menu of the day, a main course from the menu or a main course with starters. These packs cost only five euros, but their content is valued at between twelve and fifteen euros, which means 70% savings for consumers.
Without a doubt, it is a win-win for both parties, consumers save, no food is wasted, which is good for the planet.