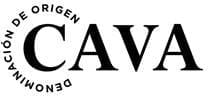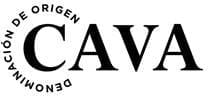 The place chosen for the occasion is the dome of the building The Gherkins. It is a work of the British architect N. In this iconic London enclave the President DO cava, Pedro Bonet, and the Master of Wine Spanish, Pedro Ballesteros, will present the uniqueness and exclusivity of the Cava of Qualified Area. While the closing of the act will be the responsibility of Fernando Burgaz, general director of the Food industry.
Participants in the event
This tasting will also bring together representatives of the different wineries. They will explain the elaboration and particularities of the Cavas of Qualified Area. Above all, emphasizing the genuine product that you get. Thus, the participating companies are Alta Alella Mirgin, Agricola Can Sala, Codorniu, Juvé & Camps, Gramona, Sabaté i Coca, Recaredo, Torelló, Vins el Cep. They had to go through an exhaustive application process to achieve this recognition.
As the finishing touch to the event, a cocktail will be offered on the 39th floor of the unique 'neo-futurist' skyscraper. Located in the financial heart of the 'City'. There the excellent proposals of the Chef Barry Tonks with the different Cavas of Qualified Area.
About the Cava de Paraje Calificado
The Cavas of Qualified Area They must have a minimum vineyard age of 10 years. Also a maximum yield of 8.000 kilos per hectare and a manual harvest.
Other essential requirements are winemaking on the property, with a maximum extraction yield per hectare of 48 hectoliters. Likewise, a qualification of the base wine is important, a minimum aging of 36 months in bottle fermentation and comprehensive traceability from the vineyard to its commercialization, among other aspects.
The wines that enjoy this quality of qualified area they have an exceptional quality both on the palate and on the nose. They are ideal to accompany different dishes or delicacies.