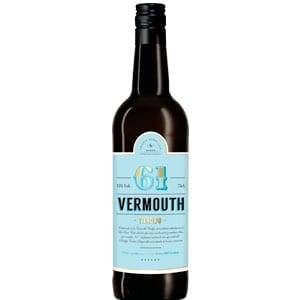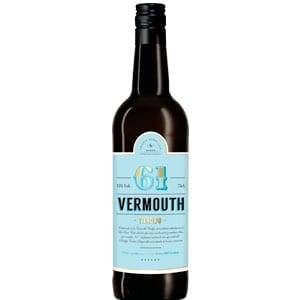 To the boom of vermouth the first winery has now joined Vermouth 100% Verdejo. It is 61 vermouth, from the Spanish winery Four stripes, the first producer of Wheel. This wine is already made in The Dry (Valladolid).
The new vermouth It is the result of a 50% Verdejo fermented in barrel and the same amount of young Verdejo. In the winery they tell us that "we were not looking for a bitter end, but rather a sweet one, not a sweet one." To do this, it has only 110 grams of sugar per liter, compared to higher amounts carried by other vermouths.
The test was successful with the Vermouth 100% Verdejo
Mahogany in color and intense aroma, in this Vermouth 100% Verdejo shades of peppermint, thyme, rosemary and fennel predominate. These are the elements so characteristic of the variety Verdejo, the "fashionable grape in Spain", They say in Four Stripes. They realized that there was no such thing as a vermouth (most are made with white wine) with just Verdejo grape and they decided to try.
Name '61' It comes from the first wine brand that the winery bottled in the 50s. Vermouth 100% Verdejo It is bottled in a Jerez bottle to vindicate its wine-making personality.
And to celebrate the arrival of the new product, the winery Four stripes has organized the route '61 Vermouth & Live Music '. The next stage will be on November 4 in Four Stripes. There, wine-loving visitors will be able to discover the secrets of making new vermouth and enjoy an aperitif made with pickles and to the rhythm of music.
This winery, a cooperative with about 300 members, produces around 20% of the DO Rueda. However, this is the first wine of these characteristics that will be sold by this Designation of Origin so prestigious in our country.