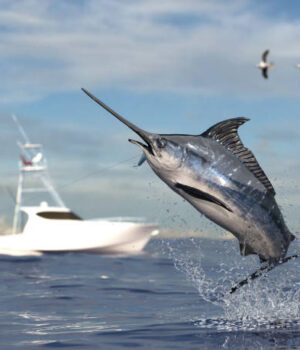 international organization Marine Stewardship Council (MSC) launches the third edition of 'Mares Para Siempre'. With this initiative, the objective is to make the public aware of the importance of protecting marine resources. Spain is a country that is very involved with sustainable fishing, since it has a leading fleet in Europe. In addition to a large seafood industry and a high consumption of fish.
Spaniards are concerned about the oceans, 73% think that their purchase can help the oceans. 45% have changed their diet to contribute to environmental protection. In addition, 80% of Spaniards believe that only fish and shellfish from sustainable sources should be consumed.
Seas Forever.
The Mares Para Siempre initiative began on March 6, with the cleaning of Baños del Carmen beach in Malaga. The objectives of this event are: to raise awareness among consumers about the importance of protecting the oceans and to support fisheries committed to sustainability.
"The fishing sector and the entire value chain is demonstrating that it is possible to provide high-quality food and ensure livelihoods for millions of people, minimizing the impact on marine ecosystems. This requires a commitment to scientific information, strengthening the mechanisms for measuring impacts and transparency and, above all, collaboration with a long-term vision", says Laura Rodríguez, director of MSC for Spain and Portugal.
The event will bring together more than eighty companies, fisheries, institutions and ambassadors. Some of these collaborators are: Lidl, Eroski, Aldi, Alcampo, Caprabo, Carrefour, Cuca, Dia or La Sirena.
"Our organization is recognized worldwide and has been working with agents committed to certified sustainable fishing to maintain the health of the oceans for more than 25 years. Our goal is to continue collaborating with new fisheries and help them on their path towards sustainability to offer a better future for everyone", continues Laura Rodríguez.
The next activities will take place on April 13. The Valencia Oceanographic Foundation will organize educational workshops for boys and girls from five to fifteen years old, where they will explain what sustainable fishing is.