Our French toast They are an essential dish eastern. Many people await the arrival of these dates to be able to taste them, although they can be prepared throughout the year. That is why we want to prepare you to choose some of the best you can find. Another option is to prepare them yourself. However, we recommend tasting them. To lick your fingers!
Linear City Mifer Bakery
It is an emblematic place with 53 years of history. He is capable of preparing some of those torrijas that make you hungry just by looking at them. An ideal place to taste an excellent traditional recipe. It's worth trying these days.
Villaroy's at the hands of Martín Martínez
They are prepared by a young chef who also cooks elaborate dishes. The key to these torrijas lies in a high-quality raw material. Thus, it uses an exceptional olive oil, which greatly increases the feeling of luxury.
In most of Madrid's taverns, torrija was the only sweet that was tolerated to accompany their libations by the inveterate drinkers who frequented them... 😜#French toast #torrijasdevino #torrijasdeleche #Madrid #typical sweets
👉 https://t.co/MgoPm6Phaa pic.twitter.com/BghWE94GUn

– Oven of San Onofre (@HornoSanOnofre) March 1, 2020
San Onofre Oven Pastry
The recipe has a traditional look that is very reminiscent of those of yesteryear. Therefore, nostalgia is the main course of the pastry known for its roscon de reyes.
El Riojano: brioche French toast
Prepare an impressive French toast with brooch bread. This is what makes the difference and gives them a characteristic finish. A good bread is essential for a good French toast. Thus. they opt for one full of sweetness to soak it in milk. The exterior is very crispy and you can order them online if you can't get to the store.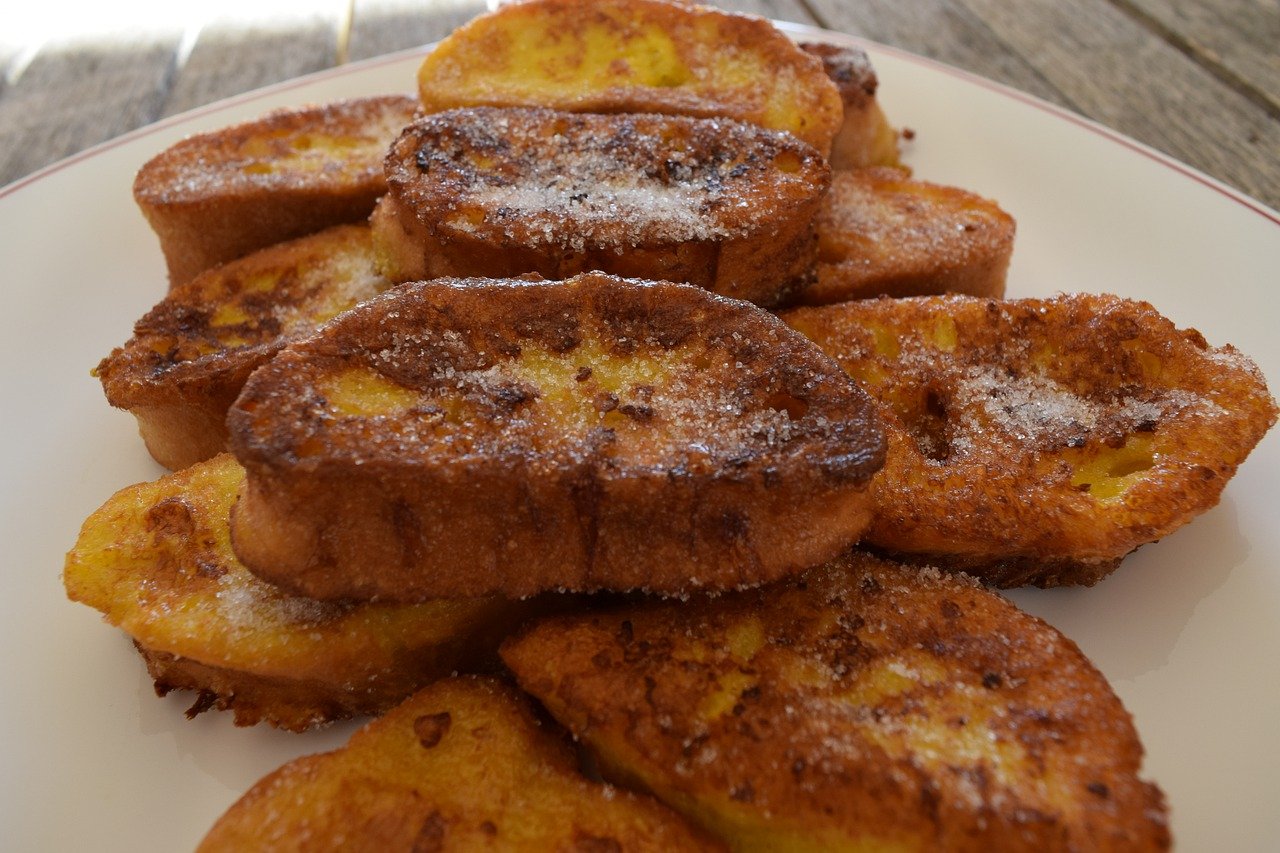 nunos
An out of series. Their French toast they are innovative as well as perfect for those looking to escape the comfort zone. They combine them with anything, like cream of lemon with meringue. You can also find them with some fruit. Without a doubt, it is a reinvention of an old concept that has captivated many. Are you more traditional or do you like to try beyond the typical "lifelong"?