There are only a few days left for us to live the last day of the year And if there is a product that is never lacking when it comes to welcoming the next, it is the Vinalopó grape. Perhaps you do not know what type of this small fruit you are eating while giving the 12 chimes because there are many varieties of grapes. Now, the ones that grow in the Alicante region are the only table-tops that have Protected Designation of Origin. The way of growing them in the vineyards is quite curious but not only for that reason they are exclusive and unmatched New Years Eve. Let's learn more about this fruit so essential of every Christmas!
A unique product in the world
All grapes that exist on the planet, it can be said with total guarantees that the Vinalopó grape with PDO is inimitable. Before revealing which are two of the main reasons for stating that this product is unique in the world, we want to tell you about the territory where it grows. Because the province of Alicante not only gains prominence at Christmas time for its turrón of Jijona with IGP.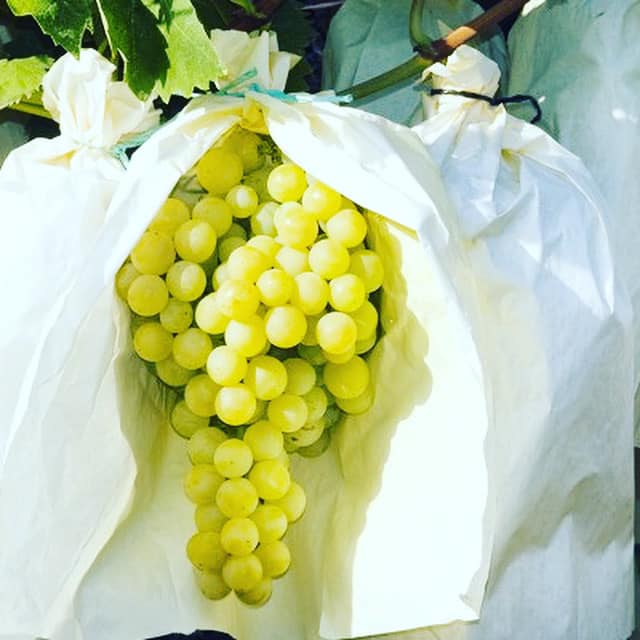 The most consumed fruit in all of Spain on the day also jumps on the scene December 31 at 00:00 hours at night. A large part of the grains eaten every New Year's Eve are collected in a very specific region of Alicante. Its about Middle Vinalopó, river that gives it its name and that also runs through two other areas to the north and south of said region.
Bagging and microclimate, keys
La table grapes bagged of Vinalopó it has that exclusive character precisely because of one of its main hallmarks: bagging. This process consists of manually placing each bunch of each vineyard a paper bag during the harvest. maturation of the fruit. At least for 60 days is protected from any weather phenomenon or insects in order to develop a much thinner outer layer or skin. At the same time, earn a uniform color on all grains when protected from direct sunlight.
Thanks to that particular technique used in its cultivation, the Vinalopó grape finally obtains unmatched physical and gastronomic characteristics. However, these aspects are also influenced by the ideal climate in the production area, located west of the province of Alicante. Because of this link to its territory, this unique product enjoys DOP for more than 30 years.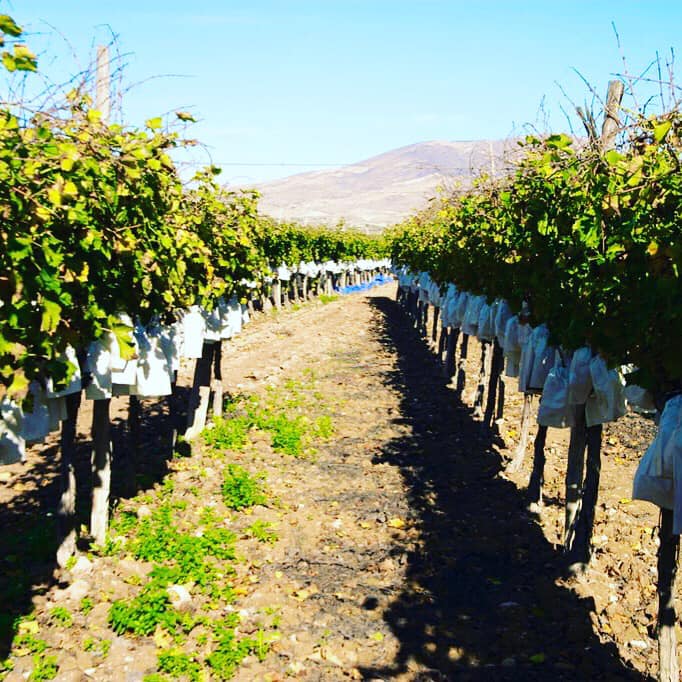 That's right, tradition rules in this case as it happens with many other foods that come from the Spanish countryside. But it should be noted here that this table grape maintains its essence more handmade, since at all times the agricultural tasks are carried out by the farmers with their own hands. After the care of the vineyard, the bagging of the bunches, the cutting of these and the selection of the best grains is carried out manually. So late August until half of January with the latest variety.
This is the grape of Vinalopó
This Christmas protagonist delicacy is characterized by having almost all its pruine, an external coating on the surface of the grape, in the form of dust. Also an accentuated coloration and a skin free of any defect.
This is how your DOP that protects the production of Vinalopó grape in up to seven municipal terms of the region. These are Aspe, Novelda, La Romana, Agost, Honfón de los Frailes, Hondón de las Nieves and Monforte del Cid.
As for the varieties of this type of table grape with seed a total of seven are also included: Victoria, Ideal, Doña María, Red Globe, Rosseti, Dominga and Aledo. All have light greenish skin with different shades except the fourth mentioned which is black. The last variety is the one that is usually consumed now in Christmas because its season lasts from October to January.
Therefore, the Aledo It is a very popular grape of these dates and is recognized by its color more golden, as well as for the particularities of uniformity and impeccable clean skin. Of average size, it is perfect to eat while each bell rings.
See this post on Instagram
We encourage you to look in your usual supermarket or neighborhood store for this Vinalopó grape so authentic and exclusive to New Years Eve. Its quality is supreme. Sure you want to start the New Year on the right foot, so bet on a product as good gourmet food like this. Oh and ... be careful not to choke, chew well, even if you do not have time to follow the ritual to the rhythm of the bell!