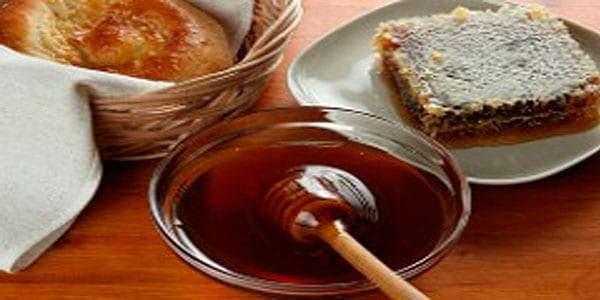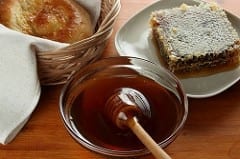 El Spanish beekeeping sector has begun to mobilize to value the extraordinary properties of the honeydew honey. So that they reach the prestige which they already enjoy in neighboring countries.
Our honeydew honeys, also called forest honeys, are a natural food produced by bees in wooded areas. Being associated with mountain beekeeping, what bees really transform it is not the nectar of flowers. But the sugary solutions deposited on the leaves of trees and shrubs.
They come from their own activity or as a consequence of insect attack. The honeydew honey it is normally harvested between the months of August and October.
They are darker honeys, with less sugar and more antioxidant capacity
La honeydew honey it is colored Very dark, almost black, with edges of other tones (greenish, grayish, reddish). His smell and taste They are reminiscent of spices, resins, woods and toasted products. They have a concentration of lower sugar to that of floral honeys or nectar. They have a higher concentration of polyphenols, which gives them an important antioxidant capacity.
They also stand out for their antibacterial activity. They have a higher content of biologically active compounds, enzymes and minerals. Among the latter, calcium and iron.
Ultimately, the honeydew honey es unique, gourmet and healthy. Source of biologically active substances and readily available to the body in the context of a Mediterranean diet and balanced. It is well known and appreciated in the surrounding countries.
They even reach prices that triple easily selling prices in Spain. Here are still some great unknown for consumers of honeys of our country.
We are currently working to find ways to promote this honeydew honey
For this reason, at the end of 2016, several agents of the Spanish beekeeping sector decided to create a working group in order to promote and promote Spanish honeydew honeys. Through the development of quality figures (PDO's, IGP's, etc).
This multidisciplinary group, called GOS honeydews, is formed by three sectoral associations. The Spanish Association of Beekeepers, Friends of the Bees Foundation as well as the Confederation in Defense of the Bee on the Cantabrian Coast.
It is a beekeeping company that produces honeydew honey, mielicatessen. They also have the Instituto Madrileño de Investigación y Desarrollo Rural, Agrario y Alimentario (IMIDRA – Madrid Institute of Rural, Agricultural and Food Research and Development). He is specialized in the investigation of this type of honeys. Finally, the Wine Law Firm, a law firm with extensive experience in quality figures. The DOCa Rioja, among others recognized.
Author: Sergio Sáenz.