As you probably know the Repsol Guide is a Spanish tourist guide that proposes routes and provides information of tourist interest of the best gastronomic places to citizens. To do this, they value with the so-called Soles, with a maximum of three, to the most prominent restaurants. This summer, to renew the famous manual they have decided to create the Sunshine. Do you want to know what are called Soletes of the Repsol Guide? Here we explain it to you.
What are the Soletes?
The Guide Repsol (old Campsa Guide) makes all those who love happy eat and travel. It is also a benchmark in gastronomy that makes things easier to find incredible places to delight your palate. Places where cooks eat, best bars to go for tapas, even free, or the restaurants that are more fashionable. Even if what you like is to cook at home, they also have great recipes with a differentiating touch that will surprise you.
The Sunshine they are a new qualification that they have created to distinguish those places that you know that, speaking clearly, gastronomically they are not going to fail you. Among them may be chiringuitos, terraces, cafes, ice cream parlors, patisseries, bars, taverns, wine bars, wineries, cider houses, informal menu restaurants, fast food… That is to say, all kinds of establishments that have something with which catch the visitor, as it can be a surprising proposal or simply because it is appetizing and affordable.
This new form of qualification has emerged to respond to the increasingly growing demand of the population for distinguish so many carefree places, which have a "I don't know what" and to which one is always wanting to return for their proximity, for their food or for their good atmosphere.
The first thousand Soletes of the Repsol Guide are here
To add this new concept to the guide, a team of gastronomy experts, spread throughout the national territory, has made a first selection of thousand soletes, paying special attention to every corner of our country. In the same way, the award-winning establishments have been identified in the fifty provinces of Spain, with the guarantee of those who know the area and the types of places that abound in it and focusing on highlighting places outside the usual circuits and with the focus on sites that are the best kept secret of the local public.
Also, thanks to these new Sunshine, not only the traditional bars or restaurants stand out, but the range is expanded to ice cream shops, wine bars, terraces with views or small businesses without much social visibility.
Similarly, Soletes of the Repsol Guide They are designed so that all audiences can always find the place that best suits their economy. It is also a compilation designed for both locals and travelers to discover where do you eat delicious affordable price, so especially expensive restaurants are not included.
Some of the places that are already among these thousand are Semolina, in Vigo (Pontevedra); The Craftsman, in Isla Cristina (Huelva); the Pacific Coffee, in Ourense; Colón, in A Coruña; The Terrace of the Strait, in Ceuta; Eloy's corner, in Alcázar de San Juan (Ciudad Real); the Ruiz Confectionery, in Cuenca; the Kalúa, in Madrid; the Glateria da Gallo, in Barcelona; Iceland Ice Cream Parlor, in Gijón (Asturias); Saint Telesphorus, in Toledo; Remo Italian Ice Cream Parlor, in Cuenca; the corretgera in Benicasim (Castellón), echebarria, in Zuia (Álava); The Castle, in Valladolid; Vilas Pastry, in Huesca; the artisan bakery Manín, in Cangas del Narcea (Asturias); Carlos Arribas Ice Cream Shop, in Zarautz (Guipúzcoa) or the Zulay Bakery, in Fuencaliente de la Palma (Santa Cruz de Tenerife). Anyway, if you want to check which of the thousand is closest to you, you can check the listing complete.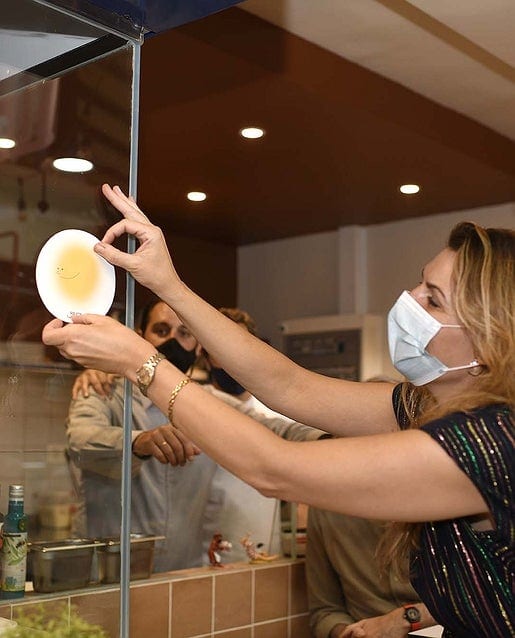 Finally, you should know that the new list of this interesting guide has been proposed as quarterly edition, so it will be constantly changing. This is great news since this way you can discover everything that is trend at every moment or discover extraordinary places wherever you go. What do you think of the new idea of ​​the Repsol Guide? Have you ever heard of the Sunshine?