Squeeze the heat every day and among the options to cool down, no summer is missing foods that bring low temperature to your body. You can reduce your body flushing with the best ice creams in Lidl, As the supermarket The German chain has options for all tastes. Among its different formats (cones, poles, sticks and tubs) offers you an interesting variety, always with the guarantee of quality at affordable prices. Of the brand Gelatelli exclusively, its product catalog is extensive. Therefore, here we want to recommend the best alternatives that you can try to add freshness to your days. Attentive!
A own brand: Gelatelli
Before we jump right in with the best ice creams in Lidl we briefly introduce you to the firm behind them. It is a brand of the German chain that provides you with these delicious products, refreshing and nutritious. Although by its name it may remind you of an Italian origin taking into account how famous ice creams are in the country of pizza, from now on we clarify that the company is not from Italy. Calling it that is pure marketing, nothing more, because the company that owns Gelatelli is the catalan group forge, which already makes the ice cream brand farggi.
This firm is also the owner of recognized names in this small market such as Frigo or Kalise. So, in conclusion, we talk about that in the supermarket they are selling you national product and quality. The one who even constantly bets on innovate year after year in flavors, fusions, formats ... Always under the premise of very competitive prices. Now you only have to know each of these foods, let's get to it!
What are the best ice creams from Lidl?
We start with one of the most classic flavors in the range of tubs, which is vanilla. Creamy texture but at its point and quite large quantity with up to 2,5 liters per box. Perfect option to share! Other possibilities within this format that we can consider familiar or for those ice cream bullies go through Latte coffee, banana split and even pistacho. Although the tubs of cream and oreos cookies, mint or rum with raisins. These last products have less than 600 grams but also for their 2,29 euros they are highly recommended.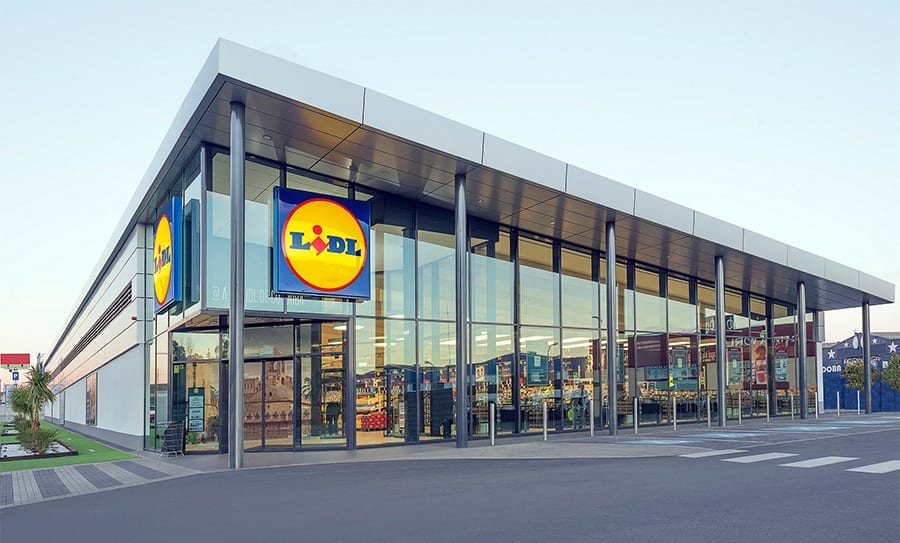 On the other hand, there are cornets or cones and here the varieties are larger. From the traditional chocolate with caramel to those of different fruits. In this case between the best ice creams in Lidl we select the one of berries and of mango with passion fruit. If you are a fruitarian, none of these will let you down! About 6 units per package cost just over 2 euros. Other alternatives are the Superb cones of vanilla (with hazelnuts or chocolate) and caramel chocolate. For 1,99 euros you have 4 units of them.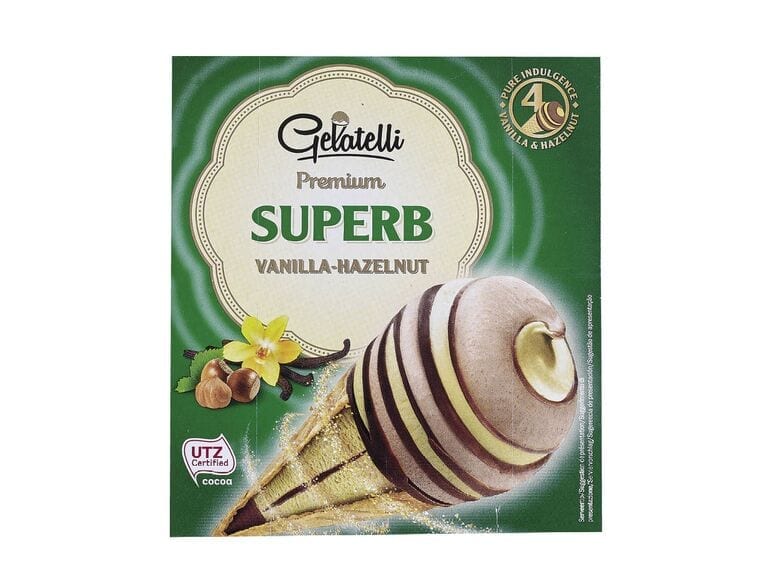 Mythical macaroons and tasty popsicles
From the mythical range in which the nutty, these supermarkets are not lacking in imitation that have nothing to envy the famous Magnum. Both the texture and the flavor are quite achieved for about € 2 a pack of 6 units. But if you prefer the mentioned brand, you also have the mini-macaroons 46 grams each. And even for clients vegan, in this category you can try ice cream from coconut and caramel, 100% vegetable and lactose free. Its price is set at 2,39 euros. In other formats veggies Do you have the chocolate white or dark chocolate.
As for ice lolliesWe can recommend the strawberry one, as well as three that are imitations of other very popular names. The Frigo Pie here has the distinctive of BigFoot (strawberry) and it gives you a very similar look. Then there is also the one that emulates the Twister, known as Hurricane (pear, strawberry, vanilla). Finally, the Tropical (orange, pineapple, mango) It resembles the sugarcane of a lifetime. Although we cannot ignore the call Eclipse, an innovative pole of cola, strawberry and vanilla whose appearance is reminiscent of this lunar phenomenon. All these are very refreshing flavors for the little ones to enjoy and those not so much at a price of less than 2 euros.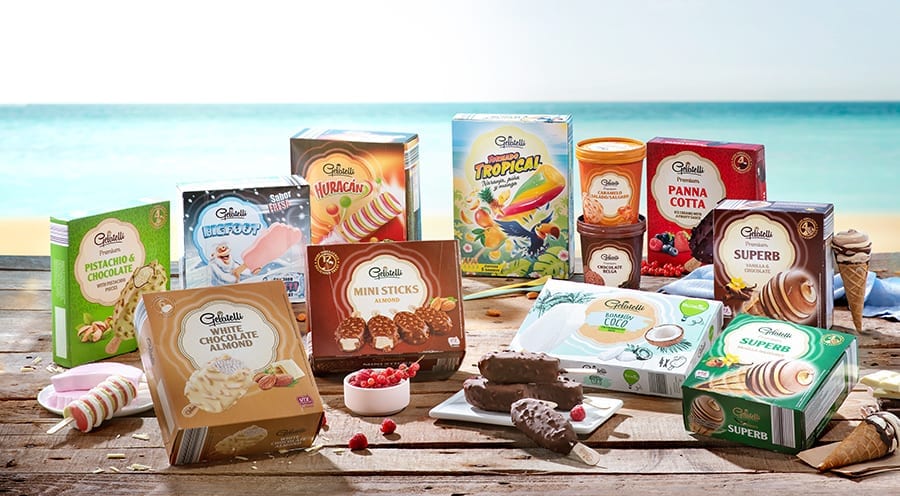 Exotic flavors
Lastly, the German chain wanted to innovate with three exotic flavors novel cataloged as Premium. They are stick ice cream with double coverage: Of pistacho and chocolate, candy or the Panna cota (Fruits of the forest). Delicious options also for less than 2 euros. Of course, all these figures are subject to possible changes due to temporary promotions that in Lidl are usually seen.
Enjoy this summer of the best ice creams in Lidl With this selection that we have offered you and among which you have a lot of variety to choose from! Remember to eat them without abusing them because once you taste them ...