It is totally natural with its ingredients from the Murcian garden but also sustainable and handmade, transferring to a container with a certain nod to the elderly a typical family recipe. That traditional one, from the (real) grandmother who made this nutritious food that has passed from generation to generation. Now him La Pili gazpacho, inspired by the cook from whom its name has been inherited, is now available on the market. Thus, it is a product by and for grandparents, because the brand is committed to sending funds to help the elderly. The idea could not be more supportive, in addition to offering you a delicious drink with the authentic Mediterranean flavor.
No gazpacho like grandma's
Currently the offer of this delicacy so refreshing and so typical of regions such as Andalusia or Murcia it is very wide, especially in the summer, when its demand increases the most. Yes, many of those gazpacho They contain ingredients that, although they are rich, cannot be compared with others. For example, with the ones your grandmother used to make that delicious red liquid that you accompanied with bread or croutons.
Yes, the La Pili gazpacho reminds of that traditional food whose main raw material was the tomatoes grown by your grandfather in the vegetable patch. Like the other vegetables that are used in the elaboration. Tasting this product you travel to your childhood through the palate. You enjoy the memory of those moments you spent with your grandparents, watching your grandmother cook for you, your beloved grandson or your beloved granddaughter. With this nostalgic base, the bottle of this nutritious drink is presented from the Murcian orchard to all consumers.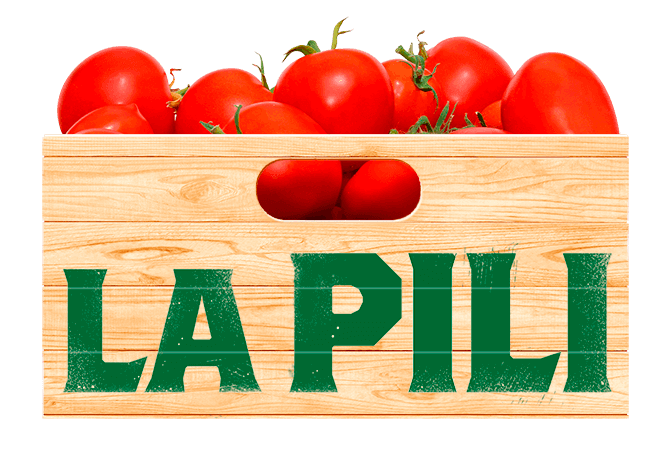 Huerta roots after its origin
In the La Pili gazpacho container an image of a modern grandmother but with a touch of yesteryear, for those curlers in her hairstyle and for that colorful blouse that dress her. The tomatoes they are stellar protagonists resembling earrings in both ears. A serious but affable look watches you when you have the bottle in front of you. The designer Edward of the Friar is the artist of this captivating label. He joined his Huerta roots, typical of Murcia, together with the hotelier Jose Antonio Trujillo to create this sustainable and 100% natural product.
No artificial additives or preservatives they have a place in his recipe, identical to that of the grandmother, who in the real world is Eduardo's mother. He wants to pay tribute to her with this curious gazpacho that is also born because José Antonio is a great connoisseur and researcher of this product category. He has thus recovered a traditional homemade recipe of his family, Granada but settled in Murcia. The objective of both was to evoke in the consumer's mouth that old memory that so many people have in their mind when they think of their grandmothers' kitchen.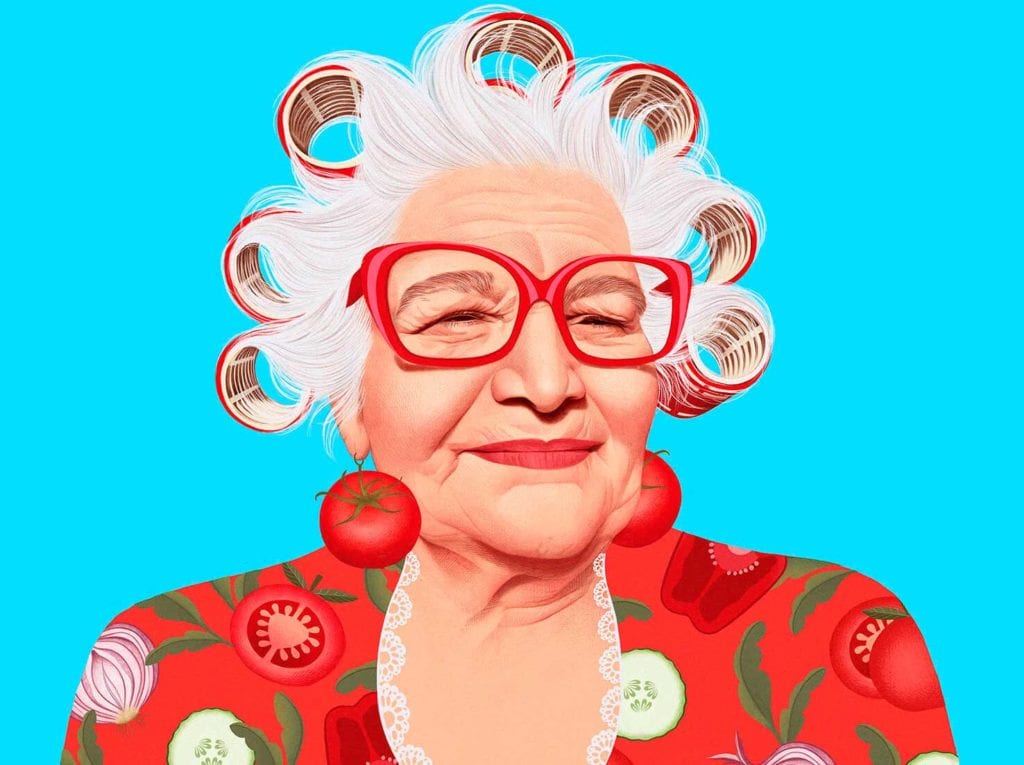 Fresh and sustainable raw material
Each bottle of La Pili gazpacho It is made with fresh vegetables They enjoy the sustainable seal, since they come from small suppliers that work the land under that philosophy. Of course, the huerta Murcian sees the tomatoes, peppers, cucumbers, onions, garlic, EVOO and lemons that make up the recipe grow. Along with salt, vinegar and Grandma's secret touch, this food is pure taste of Murcia. In addition, you want to break with the usual idea of ​​consuming it especially in summer. Do you know the amount of Health benefits what does it give you?
Think about it better and introduce this tasty drink in your diet. It is a perfect complement for those days when you don't feel like it or you don't have time to stand in front of the stove. It does not matter that your preferred consumption is in high temperatures, since ice creams are also eaten in winter. But beyond this, another important aspect of this product is its social vocation.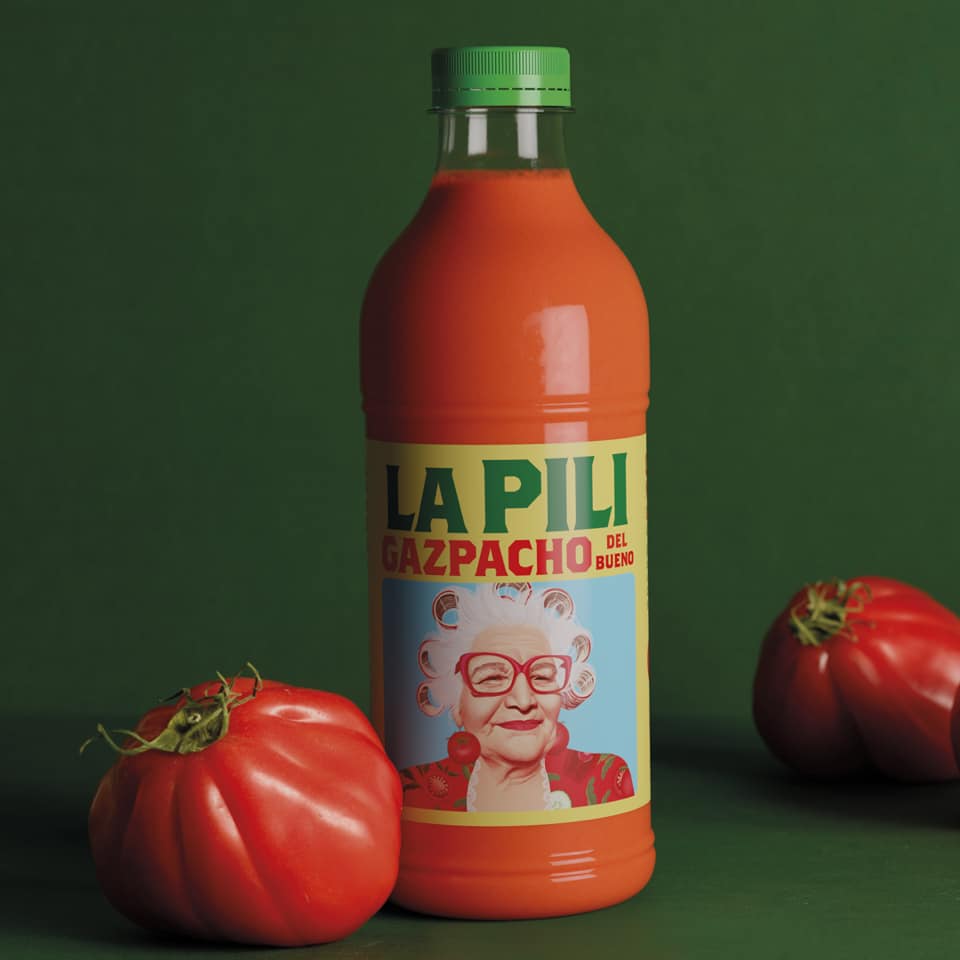 Firstly, support the small local farmer thanks to José Antonio's long connection with the Murcian countryside and, as if that were not enough, the project has created the «grandfather's piggy bank«. It is about allocating a part of the profits obtained from sales to a fund so that elderly people who are alone have company. Without a doubt, a joint and several liability and necessary that aims to serve as gratitude for the legacy that our grandparents have left us. So you know, collaborate by taking La Pili gazpacho, available in supermarkets El Corte Ingles for less than four euros.