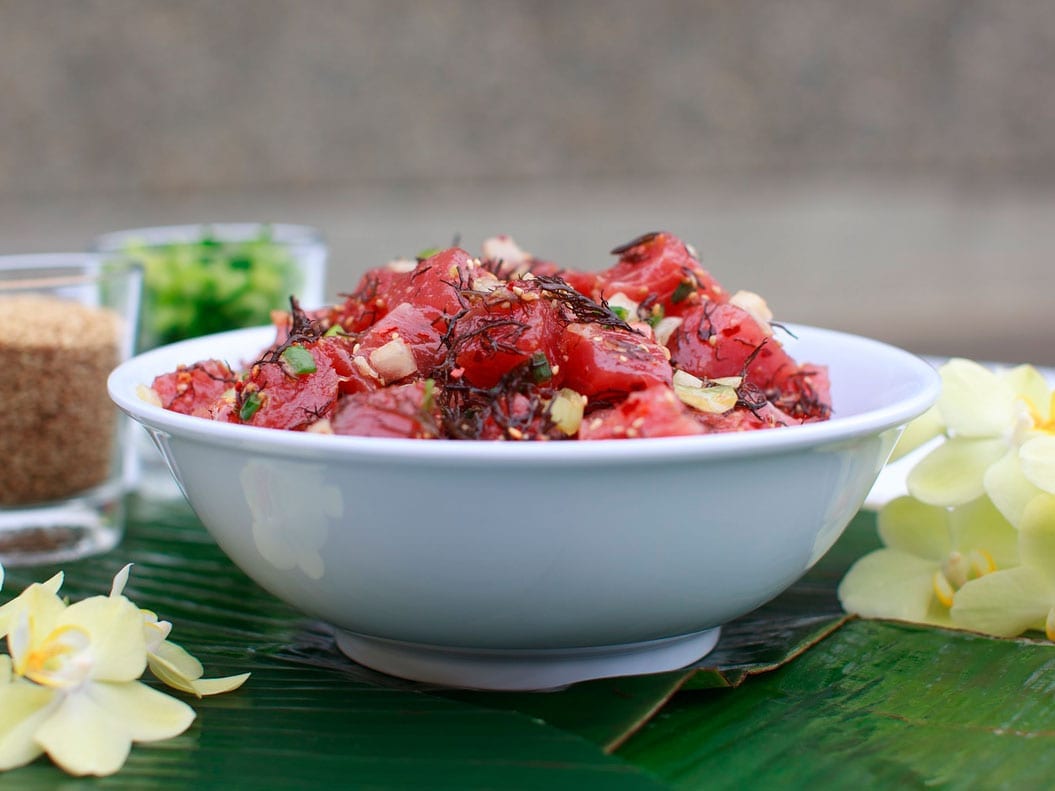 More and more people know the poke and becomes a consumer of this Hawaiian origin dish. It triumphed and was consolidated in California, but for a few years it is already in Spain and in many other places in the world, especially in urban areas. It has been very well received, so here we want to explain the reasons for its success. Like many gastronomic trends, This delicacy arrived as a fad and many did not give it long to live. Currently, after a few years of introduction in Europe, is consolidating and it seems that it is going to stay with us.
What is poke?
Although poke en Hawaiian means "court«, The food or dish known as with this name is a bowl of marinated raw fish normally with sauce soybean. It is accompanied by some cereal and vegetables, usually served as a single dish. As fish it is usually used salmon or tuna although it could be any other that is served. The cuts are usually larger than those of the sashimi Japanese.
The cereals most used are rice or quinoa, although they can also be substituted or complemented with some legume. As for vegetables, they have a place for almost all that we can imagine. The most used are the avocado, tomato, seaweed, peppers, onions, and so on. Fruits such as melon, apple, watermelon or mango also have room. Of course, some dried fruits like walnuts can also be incorporated.

The reasons for success
The reasons for the success of the poke They are simple, because it is a plate of fast food, healthy, balanced, tasty, relatively or economic sector. and that can be made to your liking. One of its advantages is its transport and that it does not require heating. For the restoration it also has some advantages since its preparation is simple, not requiring a large kitchen. An example of this is one of the most prestigious places in Spain that serve it: Aloha Poke, in Madrid.
Certainly all Japanese food lovers are or will be consumers of poke, since the flavor is similar and it is much cheaper as it does not require so much elaboration work. Also social networks such as Instagram have facilitated spread of this dish, since it can be said that it is very 'photogenic' when mixing ingredients of different colors.