El Heura 'pig' is already on the market. The meat substitutes company has presented its virtues and the truth is that it sets the bar very high. Will it meet expectations? Let's see below why these products that could be mistaken for meat stand out in a blind tasting.
Heura's "pig" arrives
The well-known company of alternative meat products presented its new creation on Monday, September 20 in the Monumental from Barcelona. The place chosen was not random, since it is the last bullring in which a bullfight took place in Catalonia. With this, they intend to symbolize the passage from the consumption of animals to other alternatives that do not require harming them. Just as concerts are given today in the monumental, the Heura 'pig' it is made with vegetables.
Within this pork substitute we find two classes. The sausage and sausage. If this brand is characterized by something, it is for its talent when it comes to replicating the taste of meat products. Let them tell the chicken and the veal! That is why thousands of its enthusiasts await the arrival of these products at your supermarket. In addition, the company itself highlights them as superior to their counterparts from a nutritional point of view.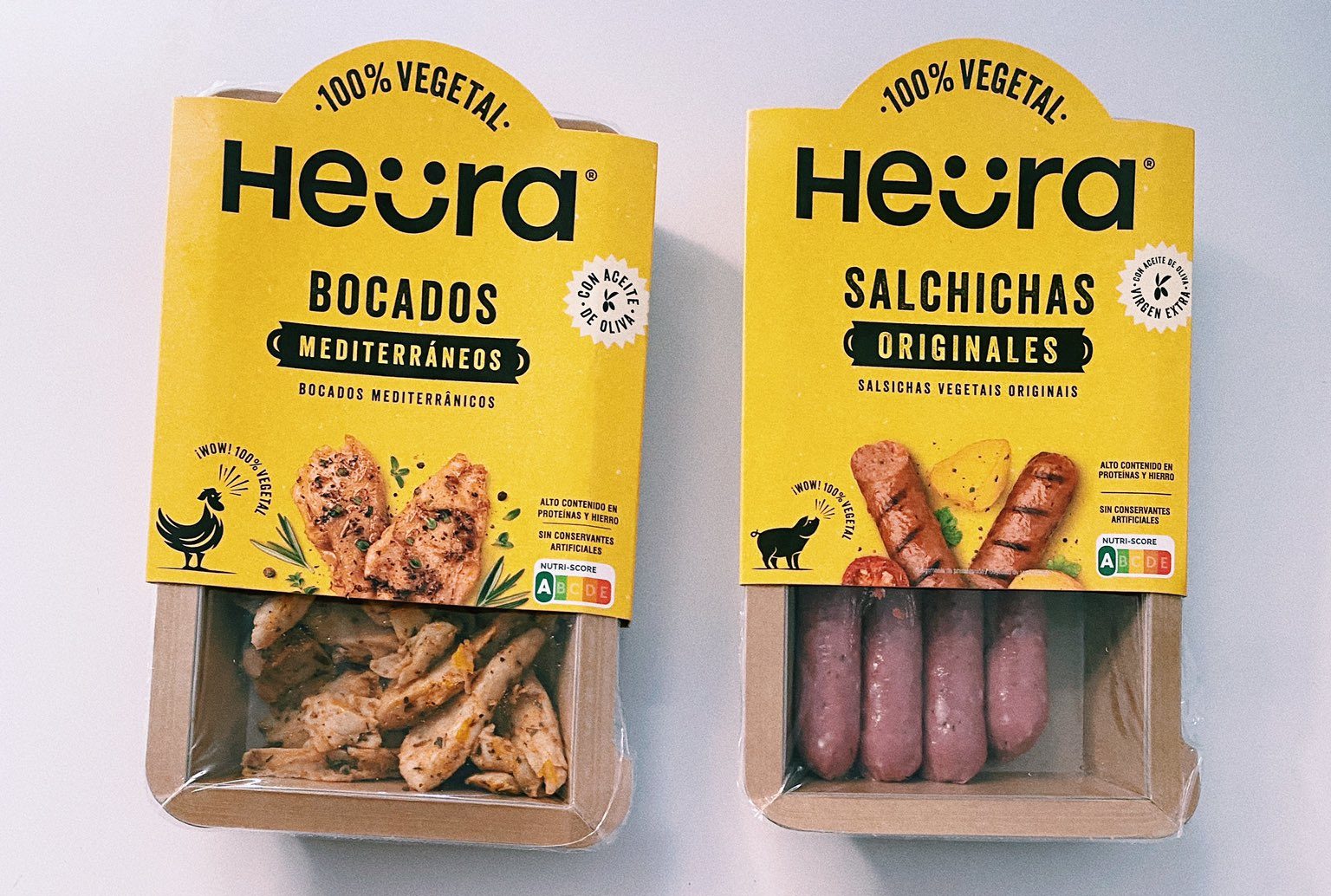 Thus, Heura's sausage has a 40% less fat y saturated than animal meat. As if that were not enough, it has a 32% less fat and a 66% less saturated fat that competition. The chorizo, for its part, has a 60% less gauze compared to the real thing and its competitors. Also, its percentage of saturated fat is a 100% less than that of meat. They both lack gluten and have a high content of b12 vitamin. They are also a source of protein and fiber.
Less processed and more ecological
It should be noted that these products have a 30% less ingredients than the average of its rivals. Thus, it will cost you less to understand the label and you will know that you eat something less processed than what you usually find. As if that were not enough, the Heura 'pig' it is more respectful for the planet than pork. Without going any further, a serving of Heura sausages produces up to 77% less CO2 emissions compared to a serving of animal sausages. Do you want to try them?