Do you know the Gordal olives with traditional Cueva dressing? Discover one of the most iconic products of Spain from the hand of the Gastronomy explorer Patrick of the Cave. Pay attention if you were unaware of these olives because we will make you a proposal that you will not be able to refuse.
How are gordal olives with traditional De la Cueva dressing?
It is an excellent option for your table. This is appreciated for its big size y fleshiness. In addition, the absence of marks gives them an elegant aesthetic. The meatiness derives from the low proportion of oil it contains. Grown in Sevilla, its harvest takes place between September and October. During the process all the care of the farmer prevails since they are carefully collected by hand. In this way they avoid damaging them.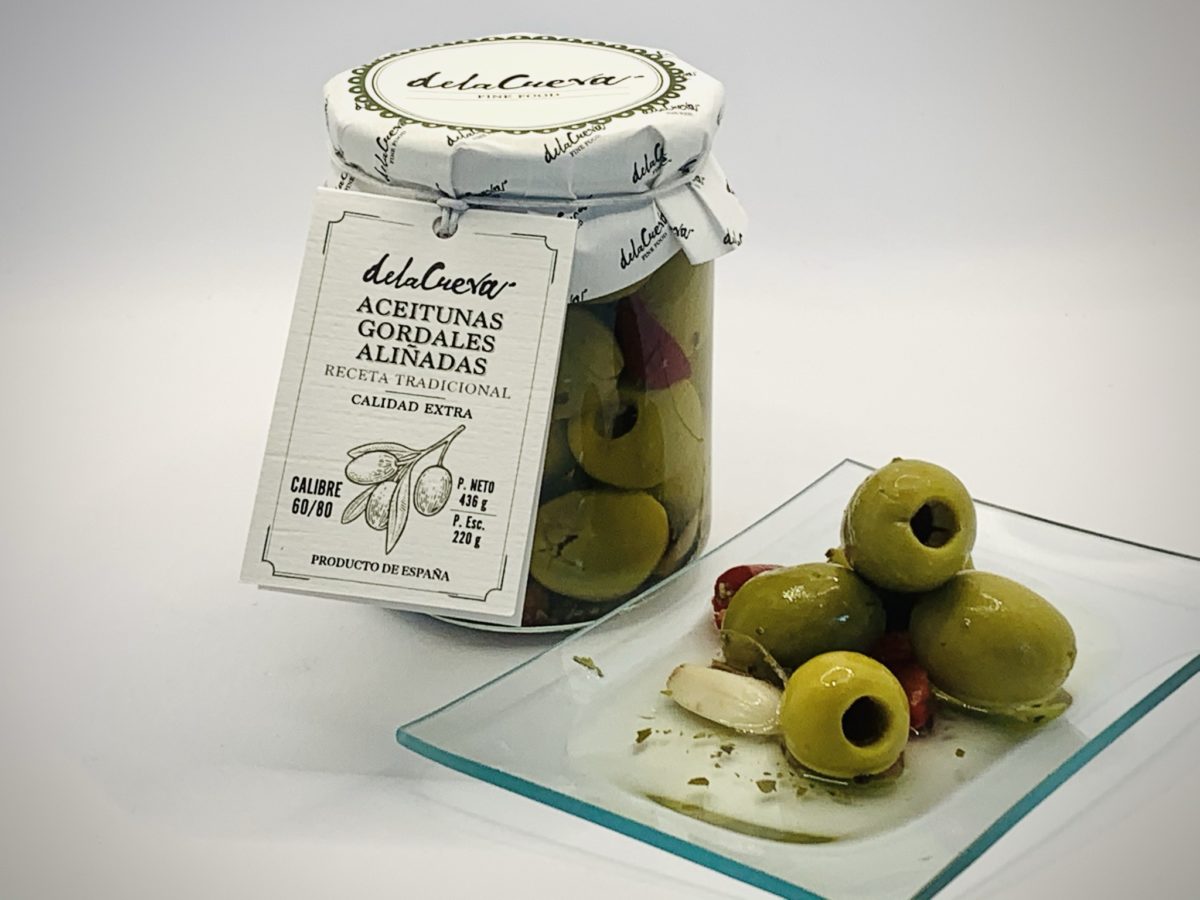 Later they are transported to the warehouse with great care and delicacy to be classified. This is when the older ones caliber, 60 / 80, They are reserved for the De la Cueva brand. As they are very hard, a cooking and brining process will be necessary to achieve an optimal product.
How are they achieved?
To achieve Gordal olives with De la Cueva dressing they are first cooked in an alkaline solution for six hours. After that they are washed with water. This is how bitterness is reduced. Having passed this step, they are ready for the final phase: the brine. During it they remain in cans of water and salt for a period of between eight and twelve months. The olives in this process will suffer a slight fermentation.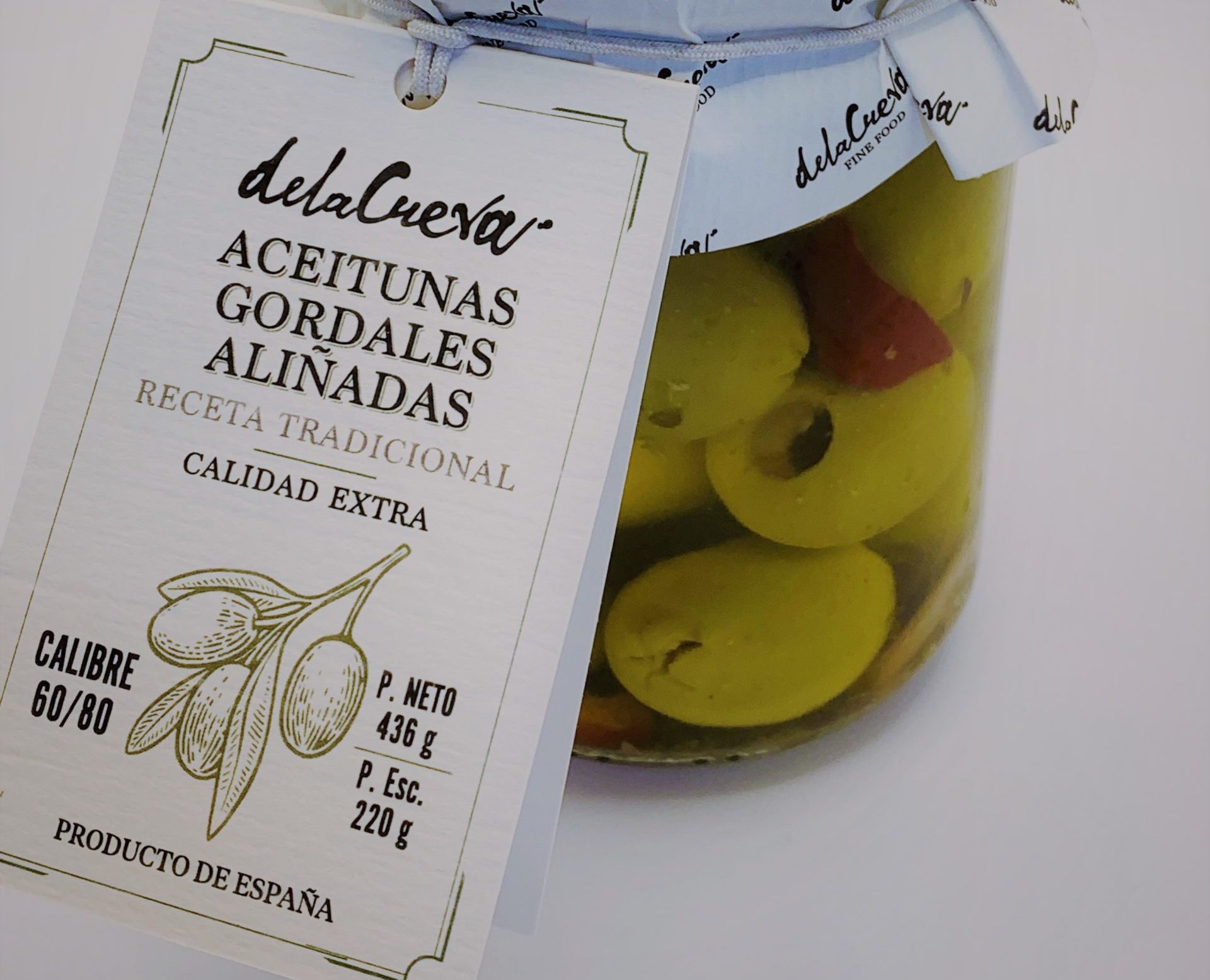 Thus, a series of bacteria and yeast it will provide them with the characteristic flavor so appreciated in the whole world. Once ready, all you need to do is dressing. It consists of roasted brown pepper, garlic and spices. Preparers add them by hand to each jar to use the same proportion in each container.
The result
Our Gordal olives with De la Cueva dressing they maintain a firmness y fleshiness in the mouth that make them very pleasant to bite. Although the characteristic flavor of the olive predominates, the dressing adds certain nuances that make them a very exquisite and interesting aperitif. Are balanced in salt and the best way to taste them is refrigerated. In this way they have better mordant and flavor.
Before consuming them you must be clear that the quality of an olive is measured based on three factors. The first is the visual aspect: the size of the fruit and the absence of marks. Also important is mordant, since the bite must be firm and meaty. A mild denotes low quality. Finally we highlight the flavor, which must be balanced without excess salt. Without a doubt, De la Cueva returns to delight us with one of the products good gourmet food most representative of Spanish gastronomy.