What role does the veal from Minorca? Is it a good idea to hold a cooking contest for an endangered animal to make it known? Be that as it may, don't miss the first announcement of the first competition of the "vermella" from Minorca. Discover all the livestock potential of the Balearic Islands!
Cooking an endangered animal (but not much)
The greatest meat specialists who know the Spanish breeds surely know it. Is named vermilion and is from Minorca. recognized by the Ministry of Agriculture, Fisheries and Food; It is included in the catalog of 100% native breeds. Its degree of protection implies that it is in danger of extinction and therefore there are few specimens. However, it also means that you are in the recovery phase. All the work over the years of the Association of breeders of cattle of the Menorca breed.
Well, they have agreed with the Association of Cooks Settled in the Balearic Islands (ASCAIB) and Caeb Restoration Menorca to carry out a unique initiative. It consists of a contest in which the chefs will prepare this veal from Minorca. Thus, the Minorcan «Vermella» will be promoted as the local and island product. Let us remember that it enjoys the status of European Gastronomic Region currently.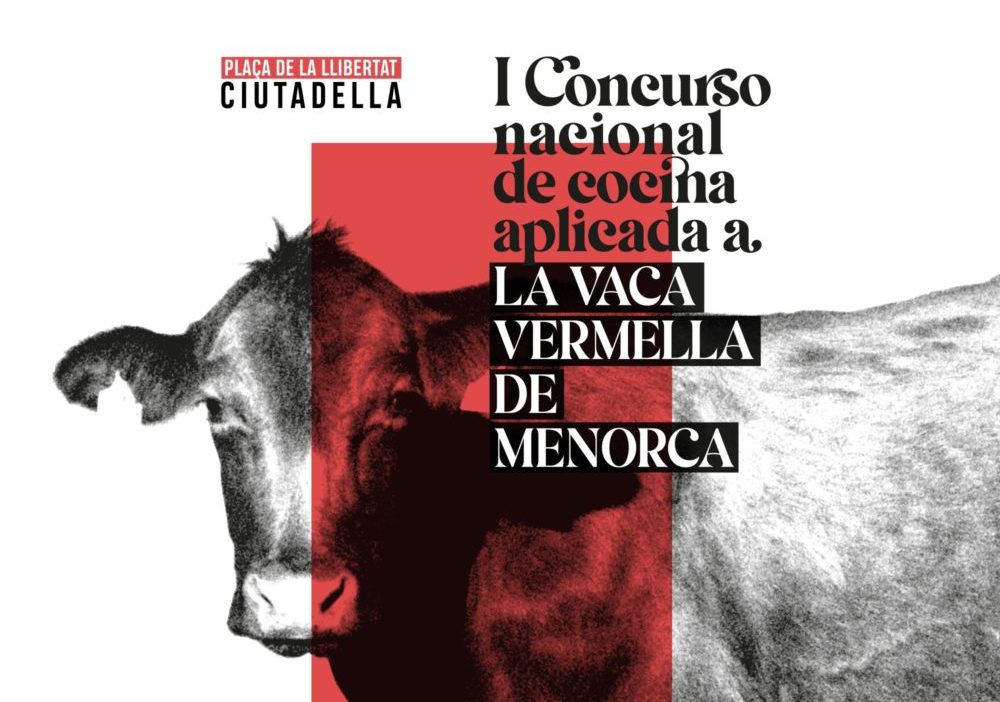 This new contest is aimed at professional chefs that are active. They can participate on behalf of a hospitality establishment, company or entity related to gastronomy. Entries are now open and the deadline for submitting them will end on February 13th 2022. Signing up is free and must be done online by filling out a form. This must be sent along with the resume and the recipe for the dish created for the contest. This must contain a photo of the dish in question in high resolution.
Possibilities of Menorcan beef
The organization of the contest aims to publicize the different possibilities offered by this animal. That is why the recipes that cooks will prepare must come from various parts of the cow. Needle, round o shank They are the three chosen. We must point out that the red meat will be provided by the organization and the rest of the ingredients, in addition to the material, by the participants.
The preparation of the veal from Minorca will take place in the Citadel Municipal Market, the capital. Will begin at 10:30 and the contestants will be able to cook for an hour and a half. They will present seven portions of the dish made with the Menorcan cow for the jury to assess. This will analyze the presentation, the importance of the meat on the plate, the taste... And three prizes have been established, they are the following. The first prize is $1000! Don't hesitate to sign up if you meet the requirements!