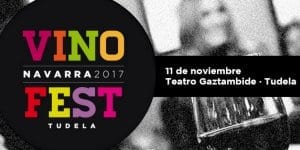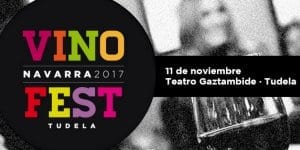 El Gaztambide Theater of Tudela hosts the second edition of Vinofest Navarre in the riverside capital on November 11. After the great acceptance of the premiere of the event last year with the participation of more than 300 people only in the morning. For all this, on this occasion, 12 wineries of the DO Navarre will offer attendees their best white, rosé and red wines.
The participating wineries are Marco Real, Campos de Enanzo, Vinos y Viñedos Dominio Lasierpe, Pago de Cirsus, Inurrieta, Viña Aliaga, San Martin, Alconde, de Sarría, Gran Feudo, Príncipe de Viana and Malón de Echaide.
You can taste more than 70 wines from the DO Navarra
After purchasing the tasting crystal glass at the event entrance, the attendee will be able to taste the more than 70 wines that will be available. Vinofest Navarre en Tudela will convert the Gaztambide Theater in a true wine paradise with DO Navarre.
It is an opportunity to get to know the wines and their culture through their protagonists who will be present to explain them. In this edition, the opening lasts in the afternoon and the hours will be from 11,30 am to 14,30 pm and from 18 pm to 21 pm.
Vinofest Navarre is organized by the Regulatory Council of the DO Navarra with the aim of reaching consumers. Everything so that they know the wines that are made in this region. As well as the wide range of possibilities it offers. To liven up the evening, Dj bohemian soul will propose a pleasant session with the best music to pair with wine.
Finally a renewed communication campaign of the DO Navarra, Navarre Wine Lovers, will be present at the show with a p. In it, attendees will be invited to take pictures and thus participate in a draw for a Kit for true wine lovers DO Navarra.