The industry that produces this popular food in France is currently going through a existential crisis and for this reason, research continues to develop a sustainable alternative. The main problem lies in the force feeding of ducks, geese and geese so that they gain more weight than usual, something that several groups fight against. Would it be a cell culture foie gras a solution to this long-tolerated but increasingly criticized inconvenience? The innovative method would be in line with other products such as meats, where its viability continues to be tested. gourmet, a French firm, is working on this path more ethical. We tell you here where those hopes are!
Controversy obtaining gourmet food
To get the pates Most famous Gauls the weight of the animal from which it is subsequently extracted must be increased. But the technique in which the bird is forcibly fattened is not without much controversy. Why is it necessary? Well, because the livers where the foie gras they only increase their grams by corn. In the case of pato, between 300 and 400 grams should reach; in the case of goose, between 700 and 900 grams. The one made from the first species is stronger and harsher, while the one resulting from the second is finer and sweeter.
Consumers prefer the duck pate, despite the fact that the force feeding it also makes the animal itself suffer. This is why many animal rights groups and organizations have long protested this unethical approach. The main objective is to get a food good gourmet food that satisfies the most exquisite palate, but at the cost of suffering. In French gastronomy it is highly appreciated, although a large number of people they refuse to eat it for what has been said. However, that thought has spread to the rest of the world.
Existential crisis in the industry
La company gourmet -Who is working on the cell culture foie gras- ensures that the traditional industry of said product is experiencing a existential crisis. This is justified in that more and more countries are prohibiting processing by this method. Furthermore, the French feel annoying and uncomfortable faced with this problem and they would prefer to have an alternative without animal abuse but that maintains its flavor.
El CEO of the firm, Nicolas Morin-ForestThink about the reinvention of food so as not to go down in history, by ceasing to produce. That is why they are investigating whether it is feasible to obtain it using cells grown in the laboratory. As the meat, even though it is not yet on the market. Now, how are those jobs going gourmet? At the moment, the phase is under development, but the novelty is forecast to be ready in two or three years.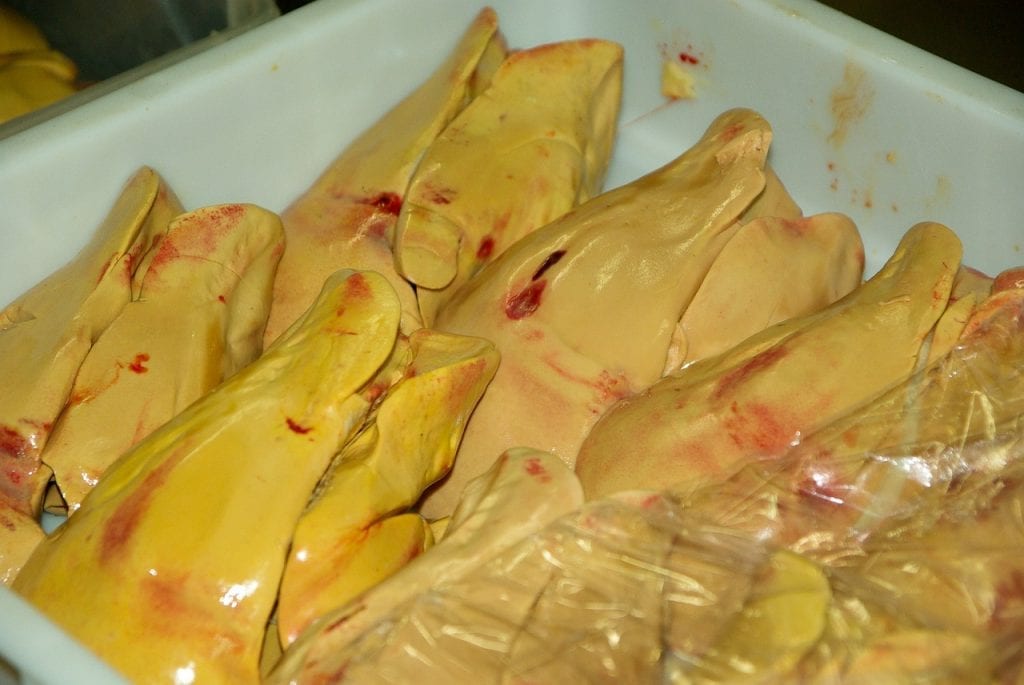 This is how cell culture foie gras is investigated
Un pate good gourmet food and 100% ethical it is possible without force feeding or slaughter of the birds. What they are investigating in gourmet It is a pioneering project whose objective is to ensure that these foods are produced with greater respect for animals and the environment. The scientists Antoine Davydoff and Victor Sayous were also co-founders of this company that already works with a cell culture foie gras. It is not at all easy to reproduce with the characteristics of the traditional product, since its texture is compact and buttery. This is not the case with meat, which is fibrous. This adds one more complication.
However, the CEO consider producing this liver sustainable financing model it is less complex than in the meat case. This argues because does not require 'lifting' temporary structures where cells can grow and form tissues. Currently the process begins with the extraction of cells from a duck egg, which are then cultivated and fed with nutrients from the bird's usual diet. Grass, oats, or corn They provide sugars, vitamins and proteins for cell development (although they continue to work on a better formula). They do not use bovine serum or other products of animal origin and even claim that the pate will not contain Antibiotics nor other chemicals nor will you have a risk of avian flu.
With those advances that you speak of, you still have some challenges to overcome in order to launch the cell culture foie gras to the market. Will he finally achieve gourmet succeed with said pate? What will happen then with the traditional industry? This is a concern also present in the livestock world, but options of this type with cells are increasingly high. For sustainability and for respecting animals.