It was the most anticipated by many of the customers or «bosses«, As the Valencian company calls them, and it is already arriving at More than 1.600 stores spread across Spain. The Mercadona brioche bread, with the typical format for hamburgers, it aims to be a different alternative to the rest of similar products that the supermarket has been selling for a long time. Why? What is special about this newly launched novelty?
The versatility of the new brioche bread
Made from butter by the manufacturer dulmatesaThis Mercadona brioche bread it is characterized by its very well achieved shape. Round and shiny, its texture is tender, light and consistent to prevent your dish prepared with this product from collapsing. Another of its particular characteristics is its sweet taste, which fits very well with any recipe you want to enjoy.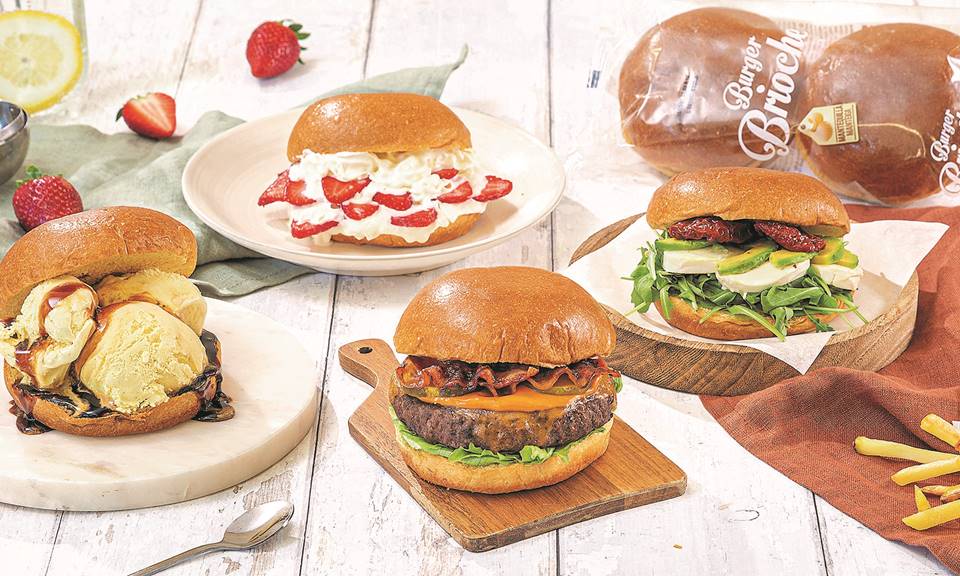 It is intended for use both in elaborations salads as in others confectionery. You can resort to this Mercadona brioche bread for much more than just preparing the classic hamburgers. Choose foods of all kinds, from strawberries with cream until cheese to spread with jam or a vegan snack in which the green sprouts are not lacking. Up to balls of ice creams you can integrate between the two buns that, above all, are versatile as you can read.
Your package is only two units, but you can buy more than one if you are going to give it constant use. Of course, remember to look at the expiration dateAlthough if you spend a few days nothing happens, you can consume it if it looks good.
Other hamburger buns
In the category where this new product is found, that of sliced ​​breads, these have existed for a considerable time, you can find the traditional bread with Sesame seeds in a large format, even bigger than a hamburger. Or, if you prefer, you have another smaller loaf, adjusted much better to the size of a burger. And on the other side are the breads to create Sandwiches, of which there are also a variety of possibilities: with or without crust, normal, whole grain or cereal.
Without a doubt, in the Valencian supermarket You have to choose the format that interests you the most and, now, with this Mercadona brioche bread, the missing option is already there. Have you already tried it? How about? How do you plan to use it in the kitchen?