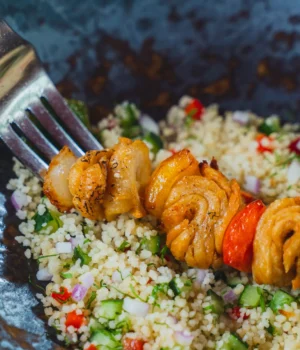 The Italian government prohibits the sale and marketing of the cultured meat in laboratory. What for some was the solution to avoid the slaughter of animals but to continue tasting meat will be impossible to do in Italy. This has been the case since last week the conservative government of Giorgia Meloni approved the law that prohibits meat grown on Italian territory.
What is already possible in the United States and Israel have been prohibited in Italy with the aim of protecting food sovereignty and its farmers. So whoever sells this type of meat grown in laboratories could have a fine of up to 60 thousand euros.
With this law, the Italian government wants to get ahead of the rumors that the European Union wants to give the green light to this type of production. In this way, if the Italian Parliament approves the proposal, food cannot be produced in laboratories "from cell cultures or tissues derived from vertebrate animals," says the bill approved by the government.
The defenders of this type of production argue that it is possible to carry out a greater meat production in anticipation of the great demand for animal protein that will exist in the future. A production that ensures that it will be more sustainable for the environment and at economic costs, which in the near future, will be very low. Major companies and investors are taking positions in this meat market of the future.
Ban on cultured meat in defense of Italian gastronomic tradition
Francesco Lollobrigida, the current Italian agriculture minister, defends the ban on the production and marketing of cultured meat for two main reasons. In the first place because according to him "it does not guarantee quality", on the other hand he adds that "Italian gastronomic culture and tradition are not respected".
In favor of this law are the farmers' organizations that have collected more than 500 signatures to prohibit the production of cultivated meat. Its representative Mr. Coldireti has indicated "»We could only celebrate with our farmers a measure that puts our partners at the forefront. Not only on the issue of defending excellence… but also on defending consumers."
In this way, in Italy this type of meat cannot be produced and marketed until the European Union legislates on it. If finally in Europe it is allowed to produce, Italy will not be able to oppose the sale since the free movement of goods will prevail.