Writes: Luis Carbajal (@ lroberto92)
This country of Central America is well known for its beaches, Its volcanoes and its wide biodiversity, but also the gastronomy of Costa Rica it can captivate both your eyes and your palate. Among its wonderful natural landscapes on the shores of the coast of the Caribbean or Pacific Ocean you can try some exclusive dishes. Those that contain some of the products tropical obtained from the forest and Costa Rican lands. Here are the most popular and important, as well as the main tourist places that you must visit on your trip to the country of the 'Ticos'.
Exclusive dishes of the gastronomy of Costa Rica
Married: this is a common dish of the gastronomy of Costa Rica composed Beans, rice with diced red peppers. It also has fried onion and banana. In addition to a coleslaw with carrot and tomato. The meat comes with a grilled or sautéed but never fried, it is usually accompanied with French fries, additional vegetables or avocados. Thus, it is a very complete delicacy to fill the stomach.
Ceviche: an emblematic Costa Rican dish. It consists of fresh raw fish marinated with citrus juices such as lemon and finely chopped herbs.
Spotted rooster: another of the best 'ticos' dishes, contains rice with beans mixed together, fried or scrambled eggs, minced meat, fried plantains and tortillas. Then we pour the Lizano sauce with gallo pinto, until we have a sweet greenish brown tone with the indicated spices.
Beef pot: a tasty and succulent stew, rich in nutrients and made with large pieces of meat, potatoes, carrots, Chayote, bananas, yuccas and sweet potatoes.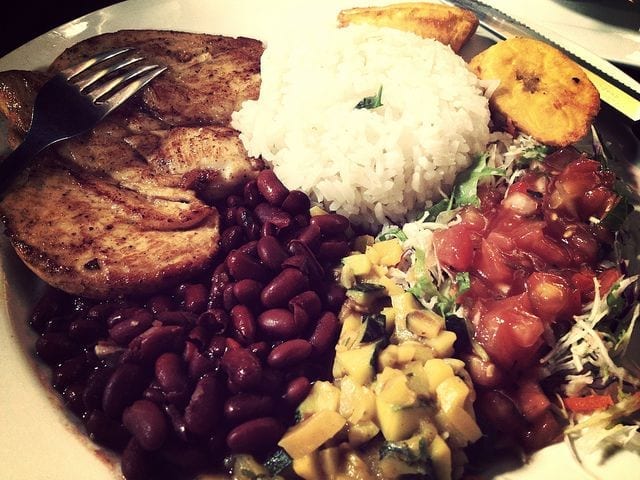 Tamales: are a pies made with corn flour that are boiled with banana leaves, stuffed with a mixture of rice with saffron, pork and a variety of beans and vegetables.
Carnitas: they are pieces of grilled meat, which once made is placed in the center of the tortilla.
Pejibaye: we end with a fruit of bouquets peach, which is thick, very fibrous and is prepared by boiling said delicacy of the gastronomy of Costa Rica in water with vegetables, meat and salt.
'Ticas' products and drinks
Café: This Central American country also has one of the best coffees globally, it is drunk hot several times a day even in hot weather.
Chan: this is a lightly drink sweet and slimy from adding water to a few tablespoons of chan seeds. It is a small seed and has an aroma of lavender essence , helps fight fever, blood pressure and digestive system.
Refreshments: the juices squeezed from tropical fruits are typical of the gastronomy of Costa Rica, mixed with water or milk, as well as added sugar and according to the consumer's taste. Carambola, soursop and blackberry, among others, are some outstanding flavors.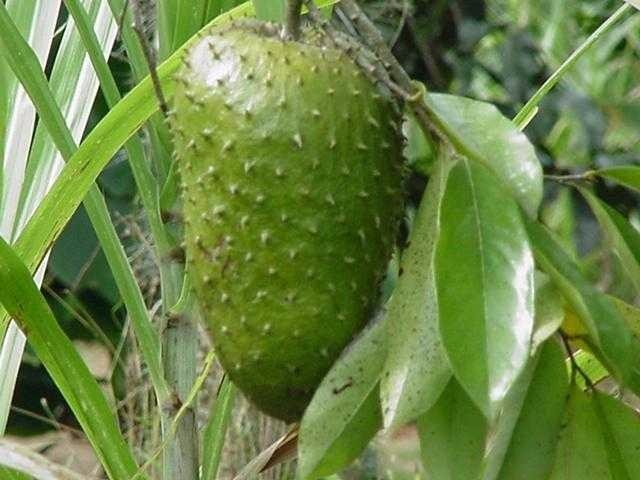 The best tourist places in Costa Rica
Saint Joseph: located between the valleys and forests, this region capital It is one of the beautiful and impressive areas of the Central American zone and it is one of the most visited Costa Rican tourist destinations.
Montezuma: located outdoors, it has many natural landscapes. Although they are not accessible since long journeys are required from the capital to access that town.
Tamarind: el surf I boost tourism, since before it was a fishing village. It has spectacular beaches (Avellana and Ventanas), with different entertainment centers. It is one of the places that every tourist should visit. Enjoy of the gastronomy of Costa Rica here
Jaco: It is one of the most beautiful destinations in the Central American country, located on the peninsula of Nicoya and it has great natural parks. The Biological Reserve of Caraca to name one of the most important.
Santa Teresa Beach: one of the sites of greatest interest, especially in tourists whose main hobby is the surfYou can also practice other sports on these exotic beaches. Here below we leave you a video of how it is and what it offers you.
Rio Celeste: This is a slope that is located in the skirts of the Tenorio volcano, whose main attractions are the hot springs and waterfalls. So if you want to find the most peaceful rest in the 'Tico' country, this destination is perfect for it. Not everything is going to be eating the delicious gastronomy of Costa Rica!