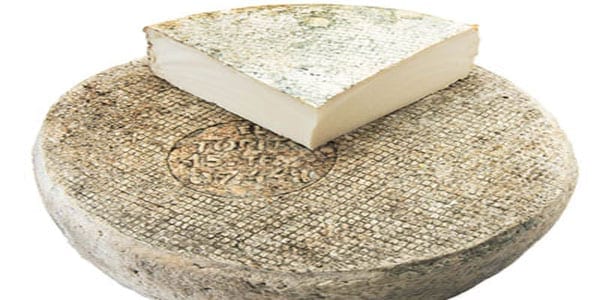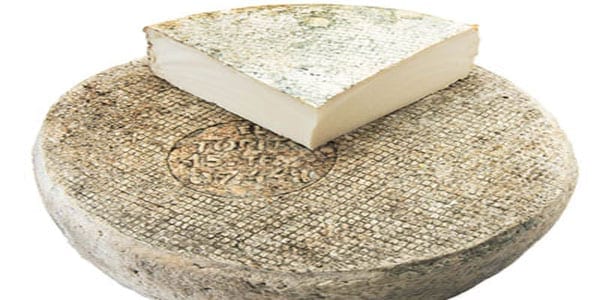 One of the best ways to discover a territory is from its gastronomy. In the Canary IslandsFurthermore, a good way to do it is through its cheeses. In this article we will know the Canarian cheeses from their three protected designations of origin. We will also get out of them to have a broader view of the cheese here
Our Canary Islands, located in the Atlantic OceanThey have a special climate, altitude and topographies. These produce many microclimates that lead to have endemic plants, which influence the feeding of their cattle. Influencing, therefore, the organoleptic properties of its cheese.
En Canary Islands cheese culture is wide and canaries are large consumers of this product with more than 9 kilos per year. Thus, they are 2 kilos above the Spanish average. There is therefore a cheese culture and good cheese masters. There are three protected designations of origin: PDO Majorero Cheese, PDO Palmero Cheese as well as the Guide Cheese PDO.
PDO Majorero Cheese
La PDO Majorero Cheese is located in the Fuerteventura island. It was the first to achieve this rating using goat milk only. The Canarian cheeses They are made of pressed paste of a white color and those of more maturity, yellowish. Most are of maturation that does not reach two months and are considered as semi-cured cheeses.
May exist majoreros cheeses maturing over 60 days. Milk from goats of majorera race and generally pasteurized. This native breed The area is a good producer of milk taking into account the existing weather conditions.
For the elaboration of cheese it is used, in general, kid animal rennet. The coverage that is given is usually gofio or paprika. Formerly a reddish sand was used for its coverage but when Sanidad prohibited it. It was replaced by paprika giving it the same original appearance. The pasta is compact, slightly acidic and somewhat spicy.
Note the Apañada Festival held at the beginning of summer in Fuerteventura. Sample of the tradition of the cattle and goat world. It is an ancient party that consists of collecting the goats that are semi-wild to identify their young and mark them.
PDO Palmero Cheese
These are increasingly known internationally Canarian cheeses palmero for your awards. It is a cheese made with palm goat milk and generally smoked with canary pine leaves. The quality of milk from palm goats, smaller in size than majoreras, is exceptional. Although of lower production.
La palm goat it is less demanding in the amount of intake it needs. It is adapted to a mountainous, steep area with a cold and humid climate. All this gives this cheese a truly exceptional personality.
These Canarian cheeses are made with raw milk and rennet animal. The maturation of the cheese is usually three monthsIt is cylindrical in shape with few holes and white paste. Slightly flavored acidic and pleasant in mouth.
Lately it has been reported that part of the maturation of the cheese occurs outside the island and is labeled as palmero cheese. Some producers sell the cheeses within a few days of their elaboration and the maturation is carried out in Tenerife and Gran Canaria. Something that is not allowed by the appellation of origin. The maturation of the Palmero cheese can reach four or five months.
PDO Flower Cheese, Half Flower and Guide Cheese
These Canarian cheeses are produced in the municipalities of Gáldar, Moya and Guide, located in the north of Gran Canaria. This last population gives its name to the cheese, since it is where it was sold in the past.
There are different types of cheese. There is the flower, for which only the vegetable rennet from the thistle flower. Half-flower, for which vegetable and animal rennet is used in equal parts and as guide, made with animal rennet.
By having only vegetable rennet the Flower Cheese It is very creamy, its crust is not very consistent and it is much more crass. Similar to cheeses like Casar cake or some Portuguese cheeses. In fact, this type of cheese with vegetable rennet was brought to the islands by some Portuguese settlers who came to the north of Grand Canary.
The type of milk used varies between sheep, goat mix, sheep and cow. Raw milk is usually used. We must highlight the quality of the milk from the canary sheep as well as the canarian cow, an indigenous breed of the islands. It is being displaced by crosses with the known friesian or jersey. In these areas some ranchers still carry out transhumance in search of the best pastures of each era.
Ripening, as in most Canarian cheeses, is low and in this case mostly less than a month.
Canarian cheeses from La Gomera
Leaving the appellations of origin we find the Canarian cheeses from La Gomera. These use a mixture of unpasteurized sheep's and goat's milk. They are smoked as in many places in Canary Islands, since it was the most used conservation method.
For this they are used woods such as the canary pine, the fig tree or simply plant remains with native flora. In this area we must talk about Almogrote Gomero that, although it exists in other islands, in La Gomera has a lot of fame. The almogrote is a sauce made from aged cheese, garlic, pepper and oil.
At the Iron Island we met with mixed sheep, goat and cow cheeses. Fresh cheeses are made, which are the basis of the quesadilla, a typical dessert from Herrera. This cake is made with local cheese, sugar, eggs, flour and a pinch of cinnamon, and it is baked.
Addition cheeseThere are cheese factories that make goat cheese matured for 30 days and smoked.
Tenerife cheeses
Finally we will visit Tenerife, where they are made mostly fresh goat cheeses from Tenerife. Although it is known as a single race, it is differentiated by the Tenerife from the north and the Tenerife from the south, since the climate and orography of the island have made them different.