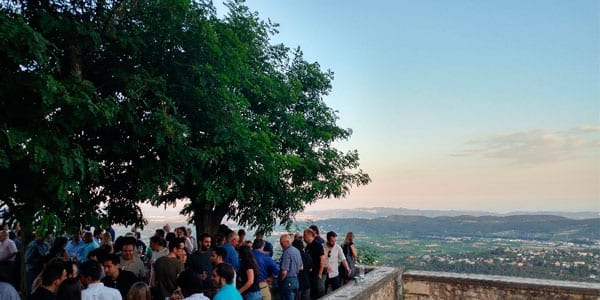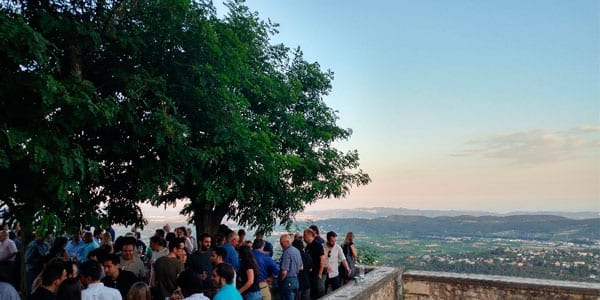 Hermitage Saint Mary of Foix has hosted on June 26 and for the third time, one of the most unique samples of the wine scene. The Xarel lo summit has had more than 90 wine references from 33 wineries around the Penedes. With the reigning variety of this territory as the protagonist.
The near 400 Attendees have been a large number of professionals in the world of wine: sommeliers, specialized stores, distributors, importers and wine lovers. Everyone has been able to enjoy tasting the various interpretations of the Xarel lo.
They were presented surrounded by 360º views of the landscape of the Penedes. Producers and assistants coincide in highlighting the originality and quality of the act. This consolidates this event in the calendar of events in the Catalan wine world.
Red Xarel lo expands its presence at the summit
Although this variety is a very minority among the producers of the Penedes. His presence in The Cimera del Xarel·lo it has taken on more and more importance. Fact that vindicates this native variety of the territory. During the third edition, around a dozen references have been tasted.
This innovative and unique character it is one of the characteristics of this event. The wineries are committed to making the most of the qualities of Xarel lo. This is how they offer their interpretations, that is, how they understand this variety.
The Cimera del Xarel·lo It was born from the initiative of the wineries themselves that participate to organize an exhibition where various elements of the territory are promoted. Variety Xarel lo, the landscape of Penedes and the passion of local producers.
This year the wineries have been 33: Albet i Noya, AT Roca, Avgvstvs, Cava Bolet, Can Descregut, Can Pasqual, Can Ràfols dels Caus, Castellroig, Colet, Coma Romà, Els Vinyerons, Esteve i Gibert, Eudald Massana Noya, Finca Parera, Gramona, Jean Leon, Loxarel, Mas Bertran, Mas Candí, Mas Comtal, Mas dels Clavers, Cava Nadal, Oriol Rossell, Parató, Parés Baltà, Raventós i Blanc, Suriol, Terra de Marca, Ton Rimbau, Torre del Veguer, Vins de Foresta, Vinyes Singulars and 1 + 1 = 3.