Summer in Spain is characterized by two unmistakable things. The first is high temperatures and heat, sometimes unbearable. The second, the constants meetings and visits to friends and family. This part is always accompanied by long meals that, on occasions, they meet with dinner. Therefore, today we present an option that is gaining popularity in these celebrations, the salmon barbecue. It is a delicious option and, above all, healthier. In addition, here you will be able to know how to get the maximum match to this delicious delicacy. Be careful with the embers!
Why a salmon barbecue?
One of the key and strong points of salmon is its great versatility. Both in the kitchen and on the grill, right on top of the coals. Thanks to your fat content stays juicy for longer. And, it has quite a meat smooth, which withstands the temperature to which it can be exposed in the barbecue. It is certainly a perfect ingredient for this form of elaboration, although it is still certainly unknown in this culinary field.
The main reason most consumers choose salmon for their barbecues is because of its flavor. Attached to what is very healthy. But, this is not only there, it is also incredibly easy to do and it accommodates everyone's tastes, both young and old. Therefore, it is the perfect option for summer barbecues. In fact, salmon has become the favorite fish of the Spanish, according to various studies.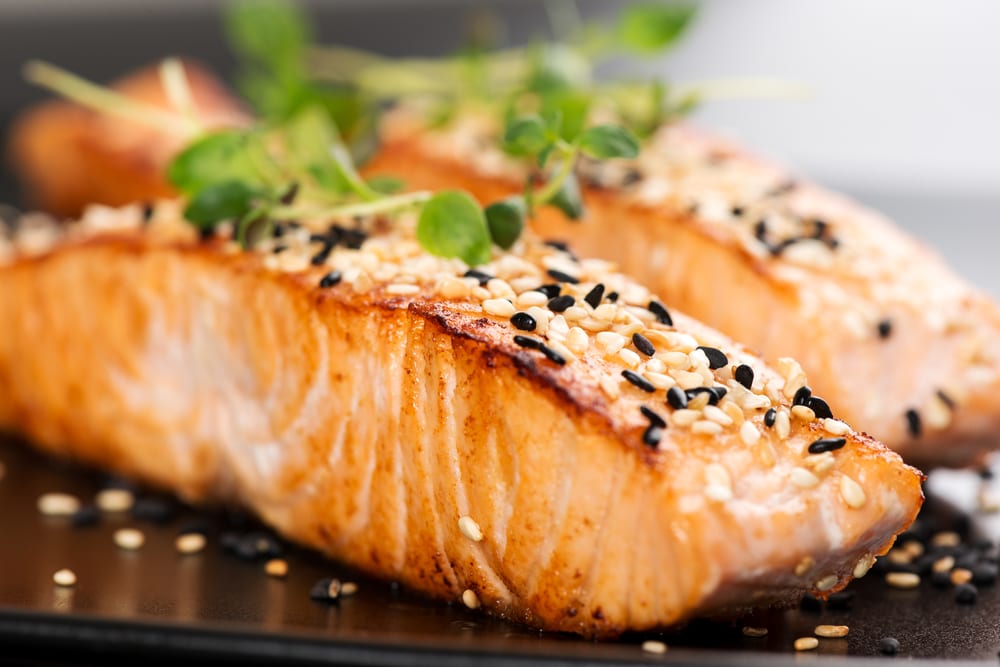 The best way to barbecue salmon
The Chef Ambassador of Norwegian Sea, Hung fai, has given some tips to make your salmon barbecue awesome. First, do not decide ingredients in a hurry, better take your time. Prepare all ingredients and utensils before starting. After this important step, wait for the barbecue temperature is optimal to start cooking, remember that you must be red hot. As a recommendation, if you use wooden skewers, soak them in water for 30 minutes so they do not burn.
Knowing all these points, adapt the cooking time to the part of the salmon that you are going to cook. You can even add more elements that smoke lightly fish and give it a touch of flavor. Finally, an option to make a more natural papillote on the barbecue is to use banana leaves previously hydrated. Then wrap the salmon with a little olive oil, herbs and lemon. In a few minutes you will have a awesome cooked.
See this post on Instagram
The best parts
The best fish experts, such as David Gonzalez, they agree that salmon has many parts that are likely to participate in your barbecue. In fact, if you are going to do a whole loin, the recommendation is that you ask your fishmonger to leave you the leather and scales. This will protect the meat. And, the scales also create a protection film when it comes to resisting the strong fire of the barbecue. Therefore, it makes it more juicy.
That is, each part of the salmon is perfect for a type of preparation. For example, you should use the upper part of the back to make some salmon tacos for some skewers. On the other hand, central part you can do it whole on the barbecue, accompanied by some roasted vegetables. For the most belly part, which requires less cooking time, you can use a griddle on top of the rack. It can also be done simply grilled accompanied by a tartar sauce.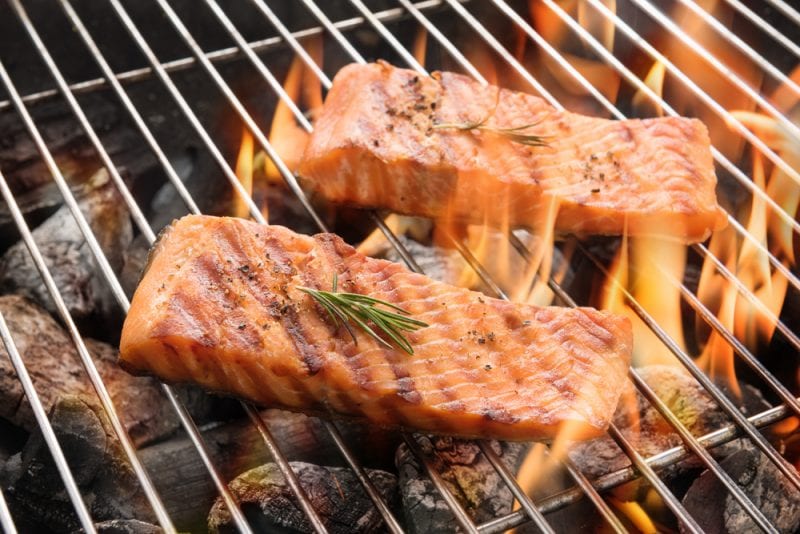 A great guarantee
You should know that 90% of the salmon consumed in Spain comes from Norway. This origin guarantees a quality and that he was raised from sustainable way in the area of ​​the northern fjords. But, this is not only there, this fish is very rich in protein and healthy fats, Especially Omega 3. In other words, a single serving of salmon covers the weekly needs of these fatty acids. Therefore, your nutritional value it is, to say the least, spectacular.
See this post on Instagram
Surely, being the middle of July, you have been able to enjoy some meeting or celebration with your close circle. But have you had the opportunity to enjoy a good salmon barbecue? It is undoubtedly a amazing option to enjoy a very healthy food, but with the differential touch of the embers. Put firewood!