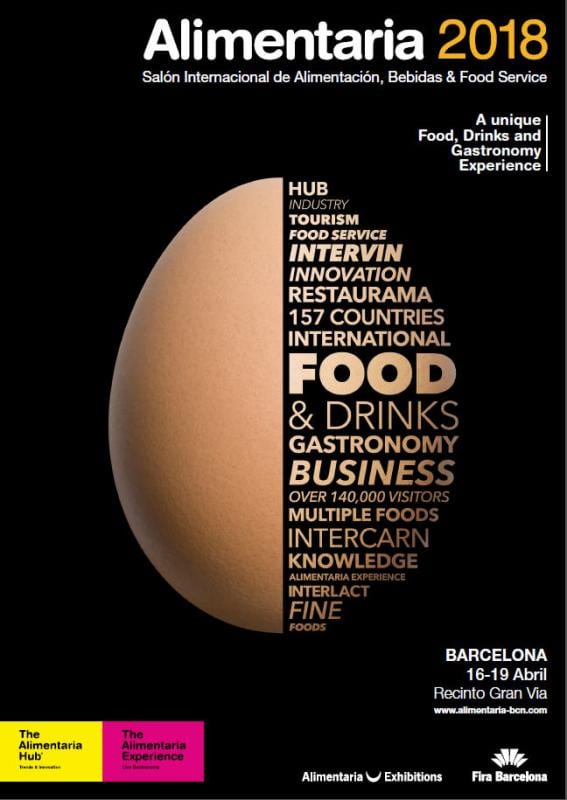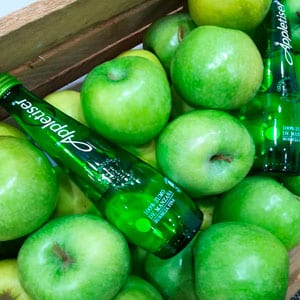 Coca-cola launches more drinks
At the Coca-Cola stand we found very few bottles of this drink. The novelties are based on recovering the glass bottle in a return to the classic look. The company has turned to this Alimentaria by introducing other types of beverages such as Appletiser. Well known in other countries and also in the Canary Islands. It is based on carbonated water with apple juice without added sugar.
Coca-Cola also presents the Honest brand, organic tea and coffee, ready to drink. The Te Honest drink has two proposals: a black tea with basil or with lemon and orange blossom, and another tea flavored with peach and rosemary. For its part, the Honest coffees are found with the option of Latte, Mocca and Cappuccino. other side, and into the waters, Coca-Cola launches SmartWater. A vaporized water, without minerals and to which electrolytes have been added.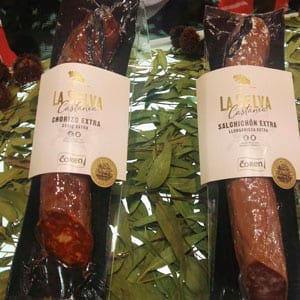 La Selva and Coren, sausages flavored with chestnuts.
Sausages La Selva has presented at this fair sausages with animals fattened with chestnuts. The company, in a collaboration with the Galician group Coren. It has produced sausages, salami, baked pork shoulder and fuets with pigs that have been fattened in the last two months with chestnuts and in semi-freedom. This type of diet gives it a slightly sweet taste. The breeds of pig used are a cross between Duroc and White pig.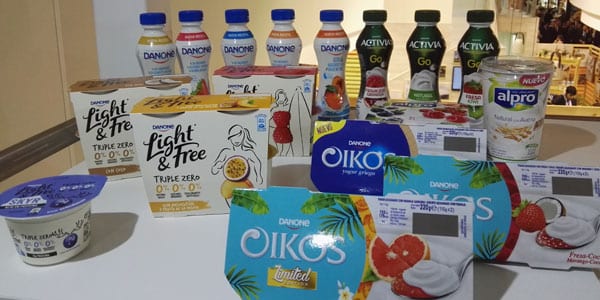 Danone introduces more variety
For its part, Danone comes with more variety of products, including Light Free, a triple zero yogurt: zero added sugar, fat and sweeteners. We find them in three tastes: coconut, raspberry and tropical. It also launches an Icelandic-type Yogurt, the so-called Skyr, high in protein, but also triple zero. In the likes of blueberry and tropical.
The well-known Alpro range, made with non-transgenic vegetable drink and soy, we see a presentation of 500gr and new flavors such as blueberries and red fruits. The flavors of the Alpro desserts are also expanded with: chocolate and vanilla, blueberries and red fruits, orange, lime and peach with passion fruit and pineapple.
Oikos introduce the flavors of citrus and cane sugar. In the Danone brand aimed at the younger audience, "Without words", we find the ranges of flans with egg 0% fat, and another with egg, chocolate and coffee. In the mousse section, the flavors are white, dark and milk chocolate. Finally, the range of traditional 1919 yogurt, awarded in the innovation section, adds the option of cane sugar.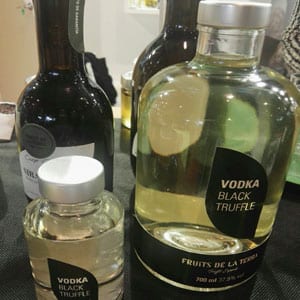 Truffle flavored distillates
Among the products made with truffle, the Valencian company Fruits de la Terra surprises us with a herbal liqueur with truffle with 15º of alcohol and with a Vodka macerated with 37,5º truffle, a good option to experiment in cocktails and in the new kitchen room. You dare?