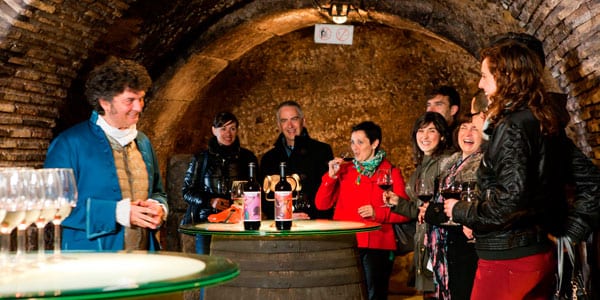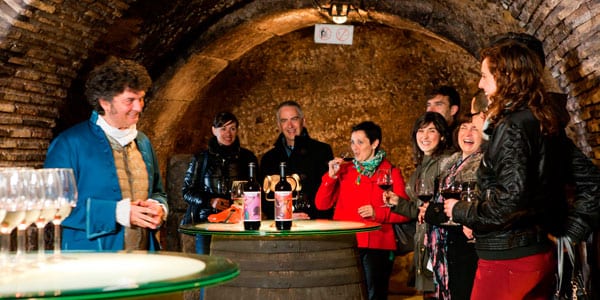 A whole city of Pararela hides under the subsoil of Laguardia (Rioja Alavesa, Alava). In the form of cellars and underground cellars with centuries of history behind them. They were originally built to escape the town and later used for the production and aging of wines. Today, Bodegas El Fabulista gives them another very touristy use.
Because several centuries later and at the hands of a singular character, the Fabulist Félix María Samaniego, the doors of one of these underground cellars are opened. Everything to offer original visits inspired by his popular stories. In them morality and eroticism are interspersed with the history or traditions of Rioja Alavesa.
Fables and legends enliven the visit of the El Fabulista Winery
The author of fables like 'The cicada and the ant', 'The fox and the grapes', 'The fisherman and the fish' or 'The two friends and the bear'. This will host visits from Fable that El Fabulista winery, in Laguardia. It is offered every Saturday in January (13, 20 and 27) at 17.30:19.00 p.m. and XNUMX:XNUMX p.m.
Fully characterized, like coming out of one of his fables, the writer will surprise the visitors and interact with them, telling them legends. Also its lesser known erotic stories XNUMXth century and early XNUMXth century. Some sensual stories and stories that will delight attendees.
In addition, and as a great surprise, a new character joins the performances: the one who was his legitimate wife, Manuela Salcedo. This, before the continuous adventures and absences of her husband, is obliged to receive the guests of the winery.
It makes them accomplices of the true inspiration and origin of the erotic tales of Samani. Original and voluptuous stories of a brilliant woman, of the illustration and very advanced for her time. Do men know what their wives are doing when they lie with each other?
Reflections in which this intelligent woman of the XNUMXth century will make her guests participate. But, in addition, both characters will coincide on certain dates in these visits of fable. In El Fabulista Winery, culture, humor, eroticism, wine and wine tourism merge to the delight of the participants of this experience. Will it be on the occasion of the week of Valentine's Day! Or maybe not?