They dismantle an organization that made wine, liqueurs and juices that were sold in several European countries. In the operation baptized as isol several wineries and alcohol companies in the province of Ciudad Real. The destination was countries such as Holland, Austria, Belgium, France, Moldova and Russia, although also in Spain they have been commercialized. These adulterated drinks they have come to generate a profit of about 78 million euros. We tell you more about the performance of the Servicio Marítimo Guardia Civil here.
The operation has resulted in six detainees, the two alleged bosses and four collaborators. There are also other accused 27 members of the organization. It is estimated that the plot would have carried out fraudulent imports and exports amounting to almost 100 million euros. The operation started in 2018 September when they began to investigate the business practices of various companies in the region. It was appreciated that they were introducing raw materials for the elaboration of wines and spirits that did not correspond to the usual ones.
This is how they made adulterated drinks
In particular, instead of must they used the isoglucose (corn syrup and other products, even using cassava). With this they manufactured wine and alcohol from cereals (as opposed to wine alcohol) for the production of spirits and brandy. The organization used this complex structure for a double operation. In the case of isoglucose, it was transported directly from companies that produce or store Holland and Belgium to the Spanish wineries.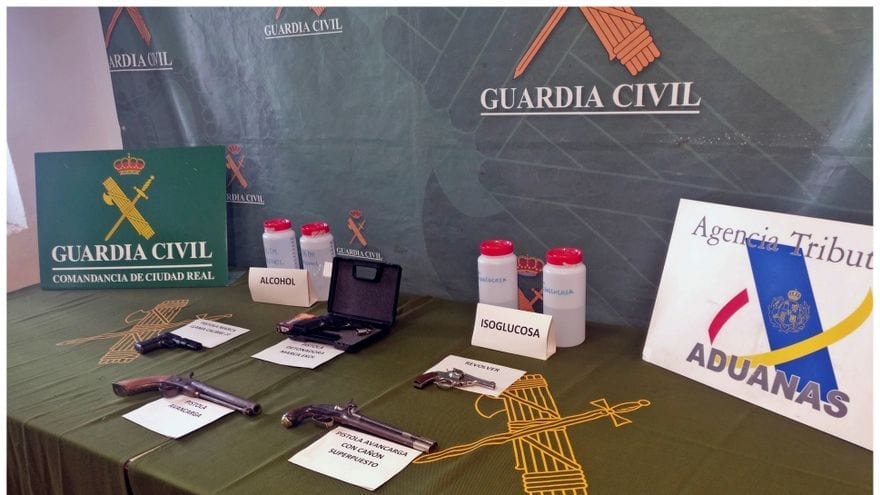 The sale was documented through various domestic and foreign instrumental companies. These changed the nature of the product on their invoices and concealed the identity of the perpetrators of the fraud. When isoglucose was received, it was lowered and fermented or concentrated mixed with wine products. All in order to lower costs and not to increase the alcoholic strength artificially. The plot of adulterated drinks has even come to have own laboratories.
In the case of alcohol, those responsible for the organization bought the grinding in tax warehouses in Rotterdam (Holland). There they lowered it and mixed it to obtain isotopic results compatible with the wine. They then shipped the product up to a collaborating wine alcohol factory. There, wine congeners (natural chemicals) were added or its aging was simulated. This to perfect adulteration as brandy or brandy. All this was also billed through various instrumental companies with the same concealment purpose.
This network of adulterated drinks, a sector that does not escape fraud and scams as we can see.