We already have the results of the National Young Wines Competition 2019. It was after five intense days of tasting with a total of 517 participating wines. A track record full of diversity and uniqueness that draws a map of unique wine-making Spain. The Baco Awards to which we refer fulfill their 34th anniversary, consolidated as the most reliable and independent showcase of our best young wines from Spain. Discover them below!
No doubt the Baco Awards They are in Spain an essential thermometer to measure the quality of the most recent harvest on the market, in this case the 2019 crop. Spanish Union of Tasters endorses, with its rigor and the selection of a panel of tasters, its results and the annual medal of this quality contest. This panel is entirely made up of professionals with recognized experience in the world of wine that makes this event possible.
The winners of the Golden Bacchus
A podium that raises Do Ferreiro 2019, an essential label of the DO Rias Baixas signed by Gerardo Méndez, for the highest recognition, that of the Great Golden Baco Luis Hidalgo Prize. This is the highest rated label on a scale of 0 to 100 by the panel of tasters. Tintoralba Oak 2019 (DO Almansa), Scala Dei Pla dels Angels 2019 (DOQ Priorat) and Silvan Garcia Dulce Monastrell 2019 (DO Jumilla) as the best ink, pink and sweet labels, respectively, complete the highest ranking of the Baco Awards.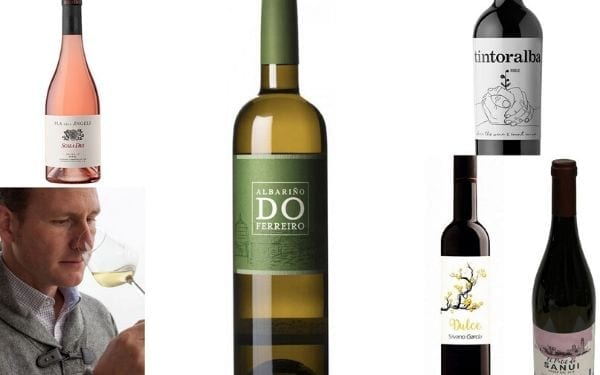 The Petit de Sanui Negre 2019 de Celler de Sanui in the DO Costers del Segre becomes the Baco de Oro for the Best New Brand appeared on the market. Last but not least, Pablo Estevez, tag author like The Trout and Davide (Rias Baixas) or Ribeiros as Ramón do Casar or Manuel Rojo, for the second consecutive year, the award for Best Young Wines Winemaker is awarded.
7 Grand Bacchus of Gold (score over 92 points), 76 Bacchus of Gold (score over 88 points) and 28 Bacchus of Silver (score over 84 points). A medal table in which a total of 34 Indications of Origin are present, demonstrating the potential of our wine latitudes. The DO Rias Baixas stood out above all, with 21 medals, followed by Rueda (9), Rioja and La Mancha (8) and Jumilla (7). All the medals can be consulted on the web.
You can already enjoy drinking these best young wines 2019. Which one would you choose?