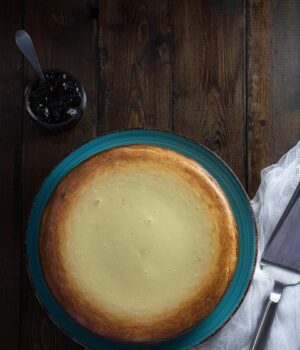 Do you like cheesecakes? Because today I bring you an irresistible recipe for lovers of cheese and Nutella. It is very easy and quick to make, perfect for the sweet tooth in the house.
Nutella Heart Cheesecake Recipe
Ingredients
500 gr of cream cheese
250 gr of whipping cream
5 eggs
a pinch of salt
150 gr of fresh cheese
200 g sugar
10 gr de harina
4 tablespoons of Nutella
Biscuits for the base
Butter for the base
This is how you do it
The first step will be to make the base. The first thing will be crush the cookies to mix them with the previously melted butter. I use 200 gr of Maria cookies (but they can be of another type) and 80 grams of butter. Mix everything well until there is a uniform mass that is distributed in the base of a removable mold.
The next step is beat the cream cheese, the fresco, the cream, the eggs, the salt and the sugar until the mixture is homogeneous. Once we have it ready, we will add the sifted flour to avoid lumps we will mix again. This mass is poured into the mold on which we have already prepared the biscuit base. Once the dough is in the mold, the star touch: the Nutella. Take a soup spoon and we are incorporating the Nutella in the heart of the cake
The time has come for put the cake in the oven. We have had to preheat it previously in the heat position with a fan at 190º about 10 minutes. In this same position and at the same temperature, we put it in and we will keep it for 30 minutes. After that time, it is changed to position 'grill' at maximum power for 3 or 4 minutes to gratin the surface.
It only remains to take it out and leave it rest about 2 hours or in a cool place or in the fridge. All the times are indicative, we already know that each oven is different and it also depends a lot on whether we want the cake to be more curdled or less. But as advice, the way I like it the most is curdled at the edges, creamy all around and flowy in the center.
If you are lovers of cheese tarts, clicking on the links I leave you a few more delicious recipes for you to experience at home.