For a few years they have been developing and promoting the plant-based processed products. The burgers are some clearer examples of these alternatives that are intended to replace meat. In this article we want to analyze whether the food is healthy plant based for the content they usually carry. But, above all, if these options that are also marketed with the aim of reducing the meat consumption they are really positive for our health. Pay attention to what we tell you below!
The false perception of healthy
There is an established theory regarding products that are vegan. Consumers, in general, associate that word with a healthy food, but it really isn't always like that. Let it be from vegetable origin it does not mean that it is good or better for your health than eating a piece of meat. It can be a processed or ultra-processed and, therefore, contain a series of harmful ingredients. This has its logic because they try to imitate the texture, the appearance, the aroma and even the taste of the real meat.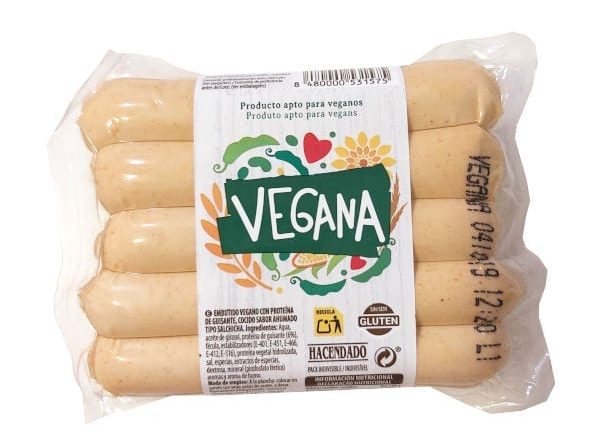 To do this, they use elements of all kinds (additives, colorants, etc.) and, in many cases, to emulate those macro and micronutrient profiles that are found in meats, processing levels are high. Vegetable preservatives or extracts are usually present in a complete composition that includes up to 20 ingredients. Therefore, for all that they contain, we can say that the foods are not so healthy plant based. What can we read on the packaging of these vegetable alternatives?
Ingredients of vegetable products
Are very common pea proteins and the concentrate of Soy protein, Like rapeseed oils pressed or refined from sunflower or coconut. Also among its ingredients are names such as potato starch, starch food, yeast extract, dextrose, methyl cellulose and even bamboo cellulose. All this that comes from plants undergoes industrial processing that is necessary to give a good result to the product. So food plant based They are high in calories, carbohydrates, low-quality fats (most saturated), salt, and additives. Poor nutritional quality, definitely.
Now, that this is the general trend of the industry does not mean either that all brands and companies in the sector develop and market products like this. ¿The foods are healthy plant based that meet the characteristics linked to the health what do they advertise? Well, they should be, although their main success is based on offering an alternative to meat consumption. That's clear.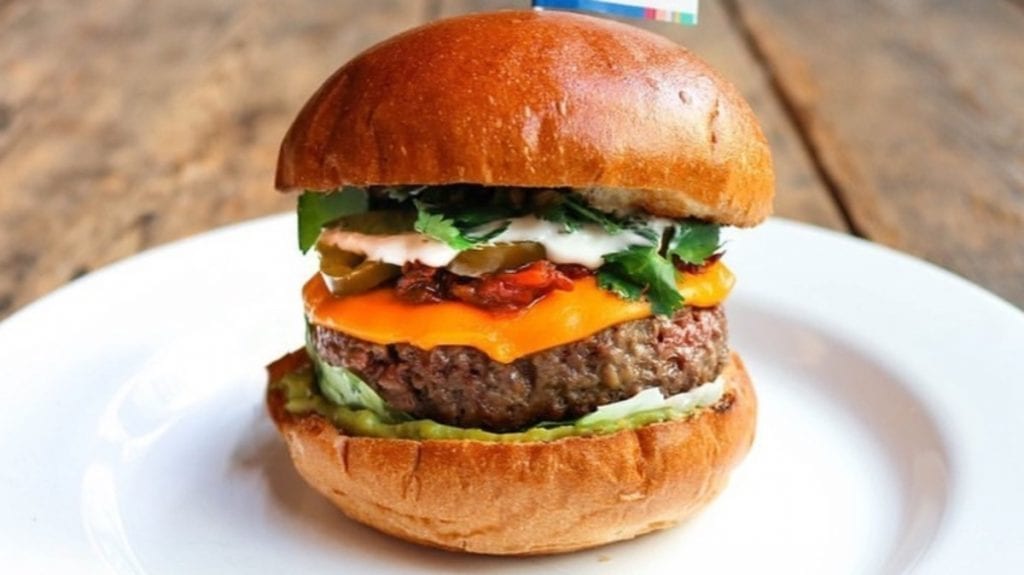 Promotion of plant based
Something that all the foods produced have in common herbal is that they use powerful strategies of promotion to reach your target audience. The one who is interested in a vegan diet, mainly, or in starting to change their diet to reduce the presence of meats. Obviously, they do not highlight the important nutritional contributions of animal products, but focus on other aspects. Brands that sell these alternatives often resort to messages where the sustainability and health they are protagonists. But, as we have explained before, the second is not always true. And the first thing?
Environmental impact
Well, if you are a vegan consumer, we inform you that the environmental impact that is also attributed to livestock farms occurs, in another way, in the industry of the plant-based. The use of energy and resources that companies use to make foods such as vegetable hamburgers affects the planet as well. All this because the processing requires the use of large amounts of power supply and various transformation processes that emit pollutants into the atmosphere. There are already studies that have confirmed this. You better make your own vegan meals if you don't want to eat meat.
Therefore, can it be concluded that substitutes for meats Are they not better than these because they harm the environment and are processed products? Do the companies that develop them really comply with what they claim on the label? Why does the vegan audience keep growing? All these questions are on the table while it is clear that the foods are not so healthy plant based.