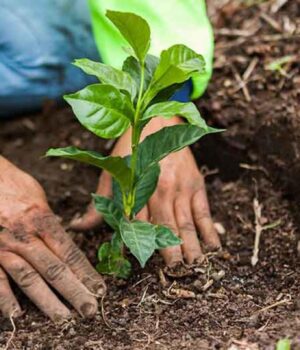 A few months ago Mark Schneider, the executive director of Nestlé, recognized that consumers increasingly want healthy products. Now Nestlé reaffirms its interest in improving this aspect and does so with a commitment to regenerative agriculture.
Thus, the objective of the Swiss multinational is to obtain 20% of its ingredients from regenerative agriculture by around 2025 and reach 50% by 2030. All this is also part of the company's objective of achieving net zero emissions. To achieve these objectives, Nestlé must help its suppliers to produce more than 14 million tons of ingredients grown with regenerative agriculture.
And it is that regenerative agriculture is on its way to being one of the best solutions for our environment. It is as much for the reduction of C02 that the practices of this agriculture achieve as for the regeneration of the soils that have been receiving fertilizers and synthetic chemical pesticides for years.
Nestlé's initiative is of great interest since farmers who work as suppliers will receive support from the company. This help is vital to ensure a smooth and safe transition for these farmers and their production.
Regenerative agriculture will be strategic in Nestlé's plans
As reported by Nestlé, it will work with its network of more than 500 farmers and 150 suppliers to promote regenerative agricultural practices. All to help regenerate the soil and achieve a more sustainable food production base. To do this, they will provide technical assistance to farmers, support them financially and pay premiums for this production based on this type of agriculture.
In reference to income, programs will be created for farmers to obtain decent wages. These programs are currently being worked on, which will begin to be announced at the end of this year for the coffee and cocoa production chains.