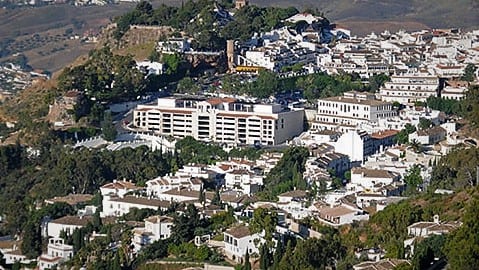 Last Friday, March 15, the First Gourmet Route of Mijas, which aims to follow the style of routes from the top. But, in this particular case, with another name that differentiates it from the typical one in other localities. The idea is also very similar: disseminate and publicize the best local gastronomic products. All from a 19 euros menu that goes through up to eight different restaurants.
A 'passport' on the first Gourmet Route in Mijas
Tourists or locals themselves who want to participate in this First Gourmet Route of Mijas they will have at their disposal a so-called 'passport'. This document is completed as the stay is completed in each place through which the tour passes. In it are reflected all menus available, consisting of a starter, main course, dessert and half a bottle of wine. In general, it is a similar procedure to the route of the cover as well.
Of course, a novelty is that the participants can later assess their gastronomic experience in each place. On the website of the Tourist Office and up April 30 they will be able to share their feedback. In addition, also until that date you can enter a raffle to go on a cruise on the Mediterranean Sea. Luck will fall in five days for two people, departing from Malaga. As long as the 'passport'.
The businesses that present their personalized elaborations for this first Gourmet Route of Mijas are:
- Chema's Terrace
- Party
- Latitude 36
- Triana
- The Painter's Winery
- Alboka Gastro
- Koko Café
Dishes such as raspberry salmorejo with shavings of ham, the mango curry with pineapple or the hake at low temperature with coconut cream can be enjoyed. Also Iberian pork with mojo picón or the 'sin of God', a lamb autochthonous roast of the Sierra of Mijas. Among the desserts, three chocolate cakes with ice cream are available, small creamy strawberry or caramelized millefeuille with cream.
Each menu can be taken during lunch hours (from 12.30:15.00 p.m. to 19:23 p.m.) or for dinner (from XNUMX:XNUMX p.m. to XNUMX:XNUMX p.m.). With all this, the first Gourmet Route of Mijas aims to show the best recipes of the Malaga municipality.