Surely you have ever heard or said the expression "from figs to figs" or "that fig will not fall." This delicious fruit, also called albacore, is part of the Spanish culture and now it is also the turn of his season. Do you want to know what it is, its multiple benefits, how it differs from the figs and how to take advantage of it in the kitchen? Keep reading with us to learn more about this fruit that opens the summer.
What are figs and how are they different from figs?
The fig is the fruit of the first of the two crops that produces the fig tree. Hence the expression of figs to figs, the well-known popular saying which refers to the ripening period of these fruits. As you may have already discovered, figs are not figs, although they come from the same tree. Figs are on the market from the end of July until the arrival of autumn, instead the figs appear with the end of spring.
In addition, these tend to be larger, heavier, longer and tend to have a much thicker skin. Likewise, albacore They are more valued at a productive and economic level because they are better handled as they are more resistant. Today, the cultivation of the fig tree extends almost all over the world, although its true origin is Middle East and western Asia. In our country the variety stands out Albacor fig tree.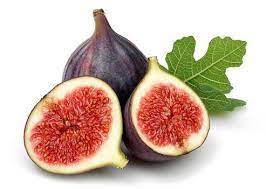 What are the properties of figs?
This energetic fruit stands out for its contribution of carbohydrates and for its large amount of water. In addition, it is a source of fiber, vegetable proteins and contains vitamins A, C, antioxidants and folates. Regarding minerals, the potassium and magnesium, although there are also calcium and phosphorus in it. It is, therefore, a very healthy food and also perfect for replenishing glycogen after exercising.
Likewise, brevas have low levels of fat. The presence of phytosterols generates positive effects in the treatment of some diseases such as arthritis and allergies, as well as against the development of colon cancer. It also helps to strengthen the immune system and reduce inflammation.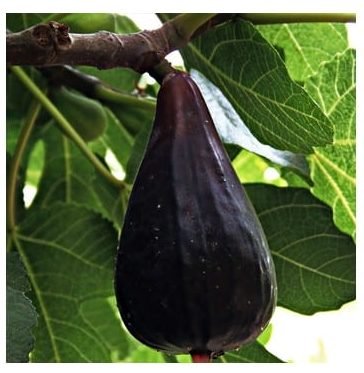 How can you take advantage of them in the kitchen?
In addition to tasting and enjoying it at Natural, this energy food can be cooked in sweet and savory recipes or even adding it to elaborate dishes such as salads. In fact, brevas pair perfectly well with most types of cheese. In sweets it is best to use them in cakes, ice cream, cakes or cakes, although they can also be the ideal candidates to create a delicious and fresh jam.
Dessert with fresh cheese and homemade fig jam
Combining with the cheese and applying a delicious delicious fig jam this easy, rich and quick dessert is created. To do it you need fresh cheese, whipping cream, sheets of neutral gelatin, vanilla essence, sugar, homemade fig jam yunose more to decorate.
To start with your preparationFirst, you have to heat the cream, cheese, sugar and vanilla essence in a saucepan and stir, and then you must beat it until you get a smooth cream. Second, while it is heating, in a container you have to put cold water to cover the sheets of gelatin and add it after ten minutes to the previous mixture.
The next step is to pour the mixture into a container and decorate it with some brevas. Finally, put it in the fridge for a few hours until it sets, then you can put the homemade fig jam on top and ... ready to enjoy it!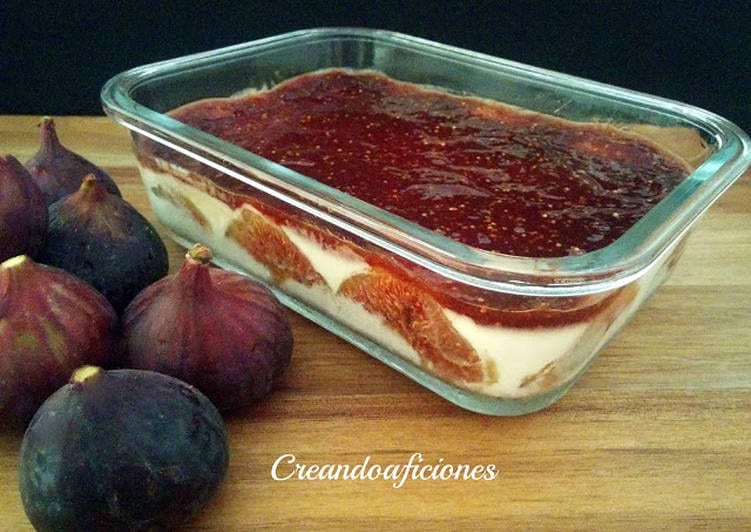 Commas form natural or in recipes, this delicious fruit cannot be missing from your table this summer. It is also easy to obtain in any supermarket or greengrocer in your neighborhood at a good price. Hopefully now that you know a little more about the world of brevas you dare to try them and tell us your innovations on plates. Did you know before how it was different from the fig? Did you like the recipe and would you dare to make it?