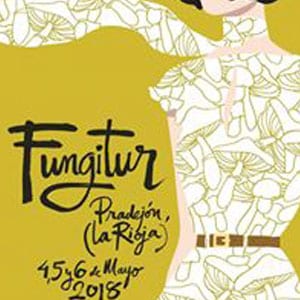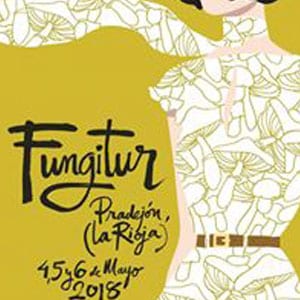 Pradejón, in La Rioja. The town that produces the most mushrooms and mushrooms in Spain, this year unites in its edition of Fungitur the world of mushrooms with its interculturality. Up to 17 different nationalities coexist in it. Most of the immigrants came here from 2003 to work in the mushroom sector - the engine of the local economy. They currently represent 33% of its 3.861 inhabitants. This crop is the second most economically important in La Rioja after winemaking. It produces 60% of the champignon and mushrooms in all of Spain, about half in Pradejón Este has about 170 growers.
A gastronomic and integration party
The common thread of Fungitur 2018, which is held in Pradejón from May 4 to 6, will therefore be that example of integration of different nationalities. As explained by the director of culture and tourism of the government of La Rioja, Eduardo Rodríguez, in the presentation at the Centro Riojano in Madrid. Thus, there will be live Venezuelan and Asian cooking with pradejon mushrooms. In addition to the traditional "Silver Fungi" contest and guided visits to mushroom and mushroom crops.
The boom emerged 30 years ago when caves made for wine began to be reused for mushrooms. Cavas that can be visited during Fungitur and all year round through Fungiturismo (www.fungiturismo.com). In his visits he allows to know all the phases and secrets of its cultivation. The objective of these initiatives is none other than to increase the 2,5 kilos of mushrooms with so many nutritional properties. Half that in Europe.
The different cultures that coexist in Pradejón will also be present in Fungitur. In a contemporary display of their regional costumes, and in urban knitting. For this, the urban furniture will be covered in colors based on crochet and thread. All of this will join the street art that this town has been betting on for years.