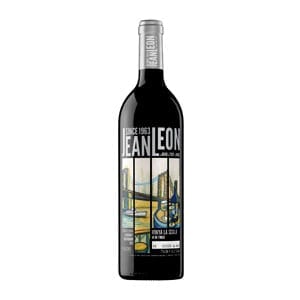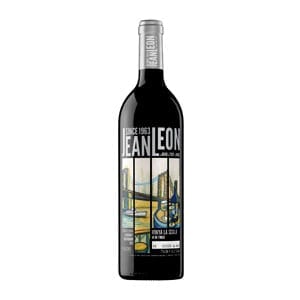 Jean Leon launches a new vintage of its Great Reserve Vinya La Scala, a 100% Cabernet Sauvignon wine. It is only made in years of exceptional harvest, such as 2011. Each new vintage of this wine, the most iconic of Jean Leon, It is a tribute to art both by the wine itself as per the label. It embodies the work of a renowned artist.
'Sunset in Brooklyn'
The designer Javier Mariscal has been commissioned to dress the 2011 vintage with a work created for the occasion with the title 'Sunset in Brooklyn'.
Marshal rose to fame among other works to create Cobi, the mascot of the Barcelona Olympic Games '92 25 years ago. In this new work in watercolor, capture "a beautiful sunset savoring a glass of wine with the impressive bridge of Brooklyn ahead ", according to the artist's words.
Mariscal expresses himself through a personal language, complex in its intention and simple in its manifestation. Here he uses a linear aesthetic and warm chromaticism that evoke times gone by with the bridge that he had to cross so many times. Jean Leon when he resided in NY.
This is Vinya La Scala
Jean Leon Vinya La Scala 2011 is a limited and numbered edition of 9.352 bottles, which has the certification 'Vi de Finca'. This is the highest wine distinction awarded by the Generalitat de Catalunya. The cabernet sauvignon with which it is made comes from a plot of 8 hectares of vines. They were planted in 1963, the oldest on the property.
After maceration and malolactic fermentation, it ages in French oak barrels for 27 months and then in the bottle for a minimum of 3 years.
It is an exceptional wine. It was the first wine made mainly with cabernet sauvignon from Spain in 1971 and the 1975 vintage was chosen for the official investiture dinner of Ronald Reagan as president of the United States in 1981.
Since 1979, each new vintage released on the market is illustrated with works of art. Thus, great artists like Josep Maria Guinovart in the 1996 vintage, or Waltraud Maczasek in 2001, they have contributed in every bottle. Like Josep Mª Subirachs in 2003, Josep Marti Bofarull in 2007 or Modest cuixart in 2009. To all these is added now Xavier Marshal.
In short, it is a unique piece, reinforcing and honoring in each vintage the great bond that Jean Leon has always had with the artistic world.