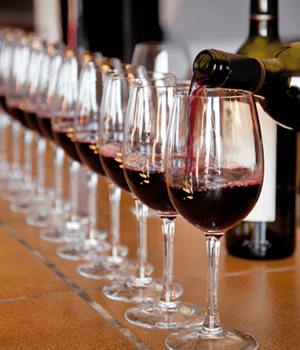 The energy crisis and inflation have affected all sectors, which is why wine consumption in Spain has decreased. According to the latest data collected in November 2022 from the Spanish Wine Interprofessional Organization (OIVE), there is a year-on-year decrease of 7,2%, approximately nine hundred and sixty-four million hectoliters of wine. These data reflect the cessation of recovery in wine consumption, standing at its lowest levels for a year-on-year period since August 2021, according to data from the Market Information System for the Wine Sector (Infovi) published by the Ministry of Agriculture. . These figures are far from the maximum reached in February 2020, where wine consumption exceeded eleven million hectoliters.
Why does wine consumption decrease in Spain during 2022?
Everything indicated that 2022 would be the consolidation of the recovery that began in 2021, after the sharp drop recorded during the worst part of the pandemic. However, the war in Ukraine, the transport and supply crisis and the increase in energy prices have caused very high levels of inflation, causing a one hundred and eighty degree turn in the expected trend.
When does wine consumption decrease in Spain?
According to the analysis of the Spanish Wine Market Observatory, the decrease in wine consumption is concentrated in the second quarter of 2022. In addition, 2022 began with very good figures, January and February were two good months, where a cumulative growth of 20,8%. Weeks later, Russia invaded the Ukraine, causing a stagnation in this increase in consumption.
The drop in Food stabilizes and increases in Hospitality.
According to the study carried out by Nielsen IQ, wine consumption in the Hospitality Industry has increased by 29,3% year-on-year to November 2022, while in the Food channel it has decreased by 6,5%. May was the best month for the hospitality channel, as it reached its best figures with an increase of 40,8%, It has slowed down over the months.
Regarding Food sales, their fall has stabilized around 7% after the great boost registered during the confinement.
During the confinement, only wine sales increased in the English market, products such as Jerez wine had numerous sales, since Spain is one of the main producers and exporters of wine.
Currently, the sale price of wine in Hospitality is around six euros per liter, while in Food its price is around four euros per liter. According to Nielsen IQ, these average prices in both sectors reached their maximum year-on-year price until November. The better evolution in recent years of wines with higher added value explains this upward price trend. But, one of the most important factors that has increased these prices has been inflation.
Increased consumption of PDO wines.
Inflation aside, high-priced wines have outperformed cheaper wines. Wine with a Protected Designation of Origin (PDO) has increased in value and price, with DOCA Rioja being the most demanded origin, followed by DO Ribera del Duero and DO Rueda. While sparkling wine has slowed its growth compared to previous periods, but continues to grow at a steady pace.
In the words of the author of the report and professor at EAE Business School, Glòria Vallès: "The positive data on the increase in sales in stores for home consumption should not confuse us about the global situation, which clearly shows how there has been a significant decrease in wine consumption in Spain, which has been stagnant since 2008, although there is a trend to buy higher quality wines and per capita spending on wine has increased since 2010. The best-selling wines are those that cost between 3 and 3,99, 4 euros, sales have increased in the ranges from 4,99 to 5 euros, from 6,99 to 7 euros and from 8,99 to 3 euros and the volume of wines sold in the range below XNUMX euros has decreased ".