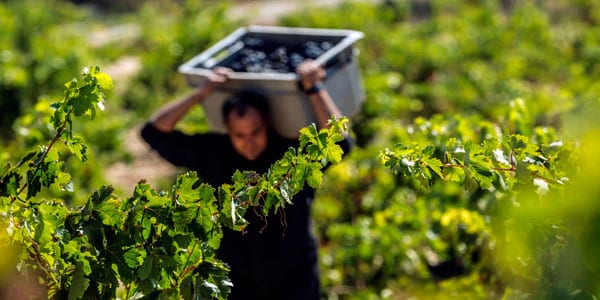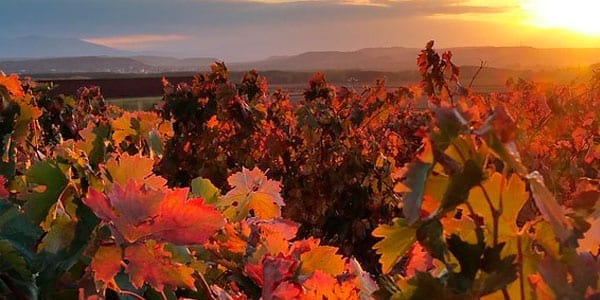 DOCa RIOJA
In 1925, The Rioja became the first Denomination of Origin wine region. In 1991 she was promoted to Designation of Origin. The highest category that a wine growing area can reach is DOCa. This rating is reserved exclusively for those that have achieved the highest quality levels over a long period of time.
These wines are produced mainly in the communities of Basque Country and La Rioja. It has certain territories in Navarre and a minimal part in Castilla y Leon. It has approximately 64.000 hectares of vineyards.
Its grape varieties in White They are Viura (Macabeo), Malvasía Riojana, Garnacha Blanca, Chardonnay, Sauvignon Blanc and Verdejo. In varieties paints we find Tempranillo (main), Garnacha, Mazuelo (cariñena), Graciano and Maturana Tinta.
Overview of DOCa RIOJA wines
Conclusion red wines are internationally recognized, mainly the Tempranillo. Their white wines, made with Viura variety, They are of smaller productions, in the same way as the rosés.
Its production area is located in the North of Spain, in the Ebro valley, on both banks of the river. Bounded to the north by the Sierra of Cantabria that protects it from the cold and humid winds and to the south by the Saw of Demand.
The maximum yields per ha allowed are 6.500 kg per ha for red varieties and 9.000 kg per ha for white varieties. The average production of the Denomination is between 280 and 300 million liters of which 90% are from Red wine and the rest, White and pink.
En The Rioja Its balanced soils stand out in terms of sands, silts and clays. They are slightly alkaline, poor in organic matter and with moderate water availability during the summer.
The denomination has a rich diversity of soils (predominantly calcareous clay, ferrous and alluvial clay). As well as micro-climates, that give the wines unique peculiarities.
This allows, depending on the varieties and cultivation techniques applied, to produce a wide range of wines with differentiated personality. Within the framework of a perfectly recognizable common identity.
Regions of the DOCa Rioja
• Rioja-Alavesa
• High Rioja
• Lower Rioja
First, the Rioja Alavesa It is the smallest wine-growing region in the DOCa Rioja with approximately 12.800 hectares. It is specifically located in the Basque Country.
Its vineyards are located at north of the Ebro river and southern Sierra Cantabria and its soils are clayey with calcareous stone. They are located on terraces and small plots. The climate is influenced by Atlantic Ocean (Cantabrian Sea) so it is cool. The altitudes are considerable, which allows the grape to maintain its acidity and good concentration of aromas.
The red wines are made mainly with variety Tempranillo and the whites are viura, although it is a small amount.
For its part, La Rioja Alta It is the most important area in extension with 43.200 hectares and is located specifically in The Rioja. The vineyards are located at south of the Ebro river. They are clayey soils with limestone and concentrations of iron. The climate is dry, continental, with a great temperature contrast between day and night, and an Atlantic influence.
Red wines are Tempranillo (70%), and other varieties such as Graciano, Garnacha and Mazuelo. White wines are viura, cutting Garnacha blanca and Malvasía Riojana, and they make young people mainly.
Finally, The Low Rioja is specifically located in La Rioja and Navarra. The vineyards are located at east of Rioja Alta and Rioja Alavesa, On the banks of Ebro river. They are alluvial and clay-ferrous soils. The climate is dry and warm with a Mediterranean influence.
Red wines are from Garnacha mainly, good rosé wines are also made and the variety is also used Graciano. White wines are practically not made in this area.
Classification according to aging for La Rioja wines
Guarantee of Origin (Harvest strip)
This category guarantees the origin and vintage of the wine. They are usually wines in their first or second year, which retain their primary characteristics of freshness and fruit. This category may also include other wines that do not fit into categories of Crianza, Reserva or Gran Reserva. Although they had been subjected to aging processes, as these were not certified by the Regulatory Council.
Aged for
Corresponds to wines of at least their third year that have remained in oak barrels for at least one year. For white wines, the minimum barrel aging period is 6 months.
Book
Corresponds to highly selected wines with a minimum aging between oak barrels and bottles of three years. Of which at least one is in barrel. In whites the aging period is 2 years, of which at least 6 months are in barrels.
Gran Reserva
Corresponds to wines from large vintages that have been aged for at least two years in oak barrels and three years in the bottle. In white wines, the aging period is 4 years, of which at least 6 months are in barrels.
We cannot close this article without giving a nod to the Riojan gastronomy. It goes in perfect harmony with its wonderful wines.
For example, between meat, we can highlight the cutlets with vine shoots, lamb stew and baked roasts. Also the minced pork loin, tripe a la riojana and pepitoria a la riojana.
En birdsplatforms, Riojan chicken (sautéed in oil, with salt and pepper) and the pickled partridges. In fish, trout a la riojana and cod a la riojana. One of the flagship dishes would be the Riojan potatoes and garlic soups.
Between legumes and vegetables, the pochas, stuffed peppers (roasted and stuffed with meat and bread crumbs), the Riojan pisto and the vegetable stew. Finally, its regional fruits prepared in jam, pears from Rincón de Soto with Denomination of Origin. As well as cameros cheese made with goat's milk.