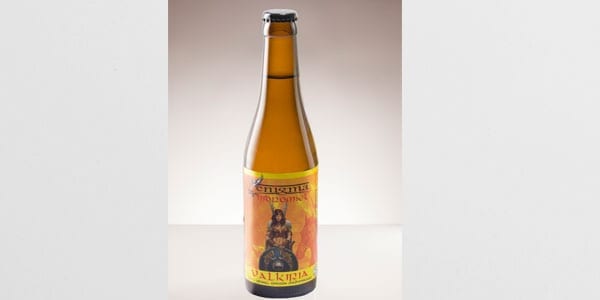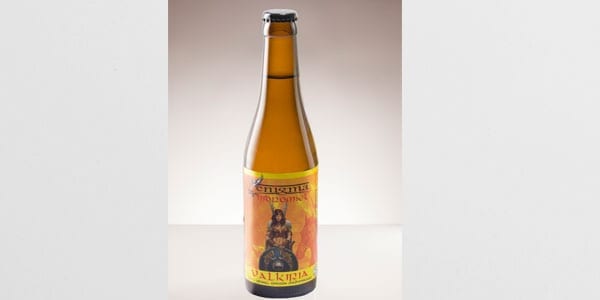 The new beer Dry Valkyrie Mead is similar in balance, body and intensity of flavor to a dry white wine. With hints of honey and orange, wide bouquet. Its golden color is crystalline and luminous, with short foam and light carbonation. What's so special about it? Among other things, that it is gluten free. It is the novel bet of Enigma Beers.
The purpose of this Valkyrie Mead
Between 1 and 2% of the world's population suffers from Celiac Disease. An intolerance to the proteins that are present in wheat, oats, barley and rye. Of course, in all its derivative products. But one gluten-free diet It can also be tasty, fresh, appetizing ... It can be a pleasure.
And the proof is Dry Valkyrie Mead, a delight for the palate 100% artisan, natural and gluten free. Without additives, without preservatives and with all the flavor, since it is a natural fermented of miel. Obtained from honeys collected by hand from local producers, it is provided with natural orange infused with the honey itself. This mitigates your residual sweetness, making it a dry and refreshing drink.
En Spain there are half a million gluten intolerant, but be Celiac it does not mean depriving yourself of flavor. There are more and more products for this group, easier to find, more affordable and tastier. Do not deprive yourself of pleasure and flavor. Discover Dry Valkyrie Mead and start enjoying it.
Very healthy beers
Enigma Beers It is a micro-craft brewery. Made with 100% natural raw materials high-quality beer and mead and own personality. Gastronomic beers and mead easy to drink and made to enjoy, without additives or preservatives and with the best ingredients.
Manufactured in a traditional way, transparent and committed to the environment. The factory located in Alcalá de Henares can be visited and their products are marketed through their shop online.