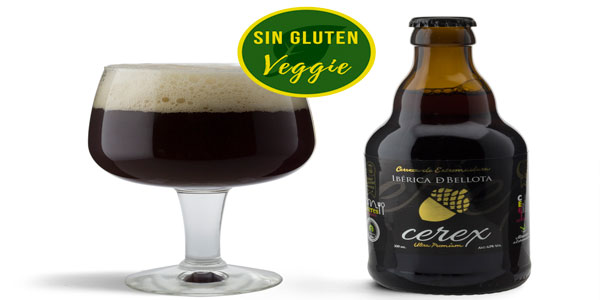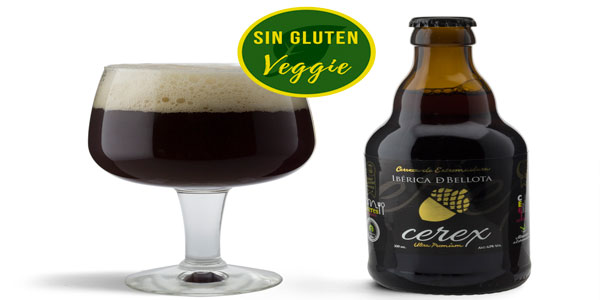 After several months of research and tests, the Extremaduran beer company 'Cerex'. launches its variety of gluten-free acorn beer on the market. Suitable for celiacs and vegans.
The Cerex beer brand was a pioneer in the production of gluten-free craft beers in Spain. With this launch it was the first in this category in the national territory in 2013. Made from sorghum. Today, they are still the only brewery in Extremadura that produces gluten-free.
Gluten-free Acorn-fed Iberian Cerex
In the production of Gluten-Free Acorn-fed Iberian Cerex. State-of-the-art technology is used. Through an enzymatic process it degrades. completely the allergenic epitopes in gluten that recognize T-cells, thanks to which it manages to eliminate gluten below 3 parts per million. (content almost 7 times less than the maximum allowed by European regulations that establishes the limit at 20 parts per million). Gluten-free acorn-fed Iberian cerex.
"The fact that the gluten in the beer is removed by an enzymatic process. This serves as a great advantage to preserve the flavor and nuances of the original acorn beer. In another type of process, vital components of the beer that directly influence its flavor are eliminated. In this case, it is not the case, since the above simply acts as an adjuvant to eliminate gluten ", comments Alfonso Vallejo, director and co-founder of Cerex beer.
Since its origin in 2013, Cerex beer has placed its products on three of the five continents. They have not stopped reaping successes and recognitions such as the 5 gold stars Superior Taste Award. awarded by the International Taste & Quality Institute of Brussels. All this certifies Extremadura beer as the most awarded in the world.