For the first time since its founding in 1963, covid Vinyes·Cellers, the first wine cooperative in Catalonia, has launched a Gran Reserva superior aged cava on the market. This is the Duc de Foix Brut Nature Gran Reserva 2017, which has been presented this March 2023 in Barcelona. Duc de Foix Gran Reserva is a cava with more than 60 months of aging, the result of selecting the best terroirs from Xarel·lo -mainly-, Macabeu and Parellada. Those responsible for vineyards and oenology at Covides have selected the ideal plots from among the 2.000 hectares of vineyards owned by Covides members spread over 50 municipalities in the Penedès. They have done so to find the best coupage for this very premium cava with a very limited edition, which completes the range of Duc de Foix cavas.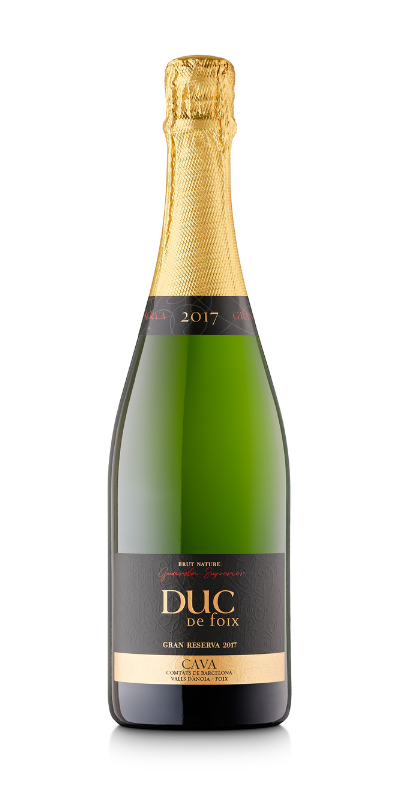 Duc de Foix Brut Nature Gran Reserva 2017
It has been presented at the Maritime Museum of Barcelona, ​​in an act led by the renowned sommelier Meritxell Falgueras, and with the presence of Christophe Marquet, commercial director of Covides. Duc de Foix Brut Nature Gran Reserva 2017 is a cava made in the Covides winery in Sant Sadurní de Anoia (DO Cava Condados de Barcelona, ​​sub-zone Valls de Anoia - Foix). From an exceptional vintage -2017. It is a fresh cava but with a long persistence, with toasted, candied fruit and smoked aromas.
The first long-aging cava from Covides is a very important commitment by the Penedès cooperative and responds to two main axes. On the one hand, responding to a market, especially international since Covides exports more than 65% of its production. A market that demands a range of increasingly premium cavas, and on the other, the strategic objective of Covides, to produce increasingly exclusive and high-end products. All this taking advantage of and thanks to the great potential of the vineyards of its partners and the know-how of its team of oenologists. In this sense, a year ago the first xarel lo wine from the new Experimental Winery was launched on the market. In addition, the first Covides wines covered in the Vi category of Mas DO Penedès will be presented shortly.