Mercadona brings you kebab meat. In its frozen section you can find the stuffing for this exotic and much-requested Turkish dish. And for less than three euros! Already You have no excuse not to try it. Do you want to know all the details? We tell you here. Also, we show you how to prepare it.
The Mercadona kebab
In Spain we are very fans of kebab. That is why we often resort to specialized establishments in its preparation. This often leads to distrust of customers who wonder what kind of meat is it really. Doubt that it would be resolved with the possibility of homemade elaboration. Mercadona has been attentive to our demands and has added kebab meat to its shelves. As well as its famous sauce and pita bread. It gives you all the ingredients to prepare your own kebab at home.
Although the original recipe has lamb or beef as the main ingredient, chicken has taken center stage in this recipe. It is for this reason that the supermarket chain has chosen to offer the filling of beef and chicken kebab meat. It is a combination of these two meats with carrot, cabbage and onion. Arranged in packages of 300 grams for a price of EUR 2,60. Elaborated by Ultra-frozen Virtu, its experts advise store it at -18ºC. Reason why we can find this product in the frozen section.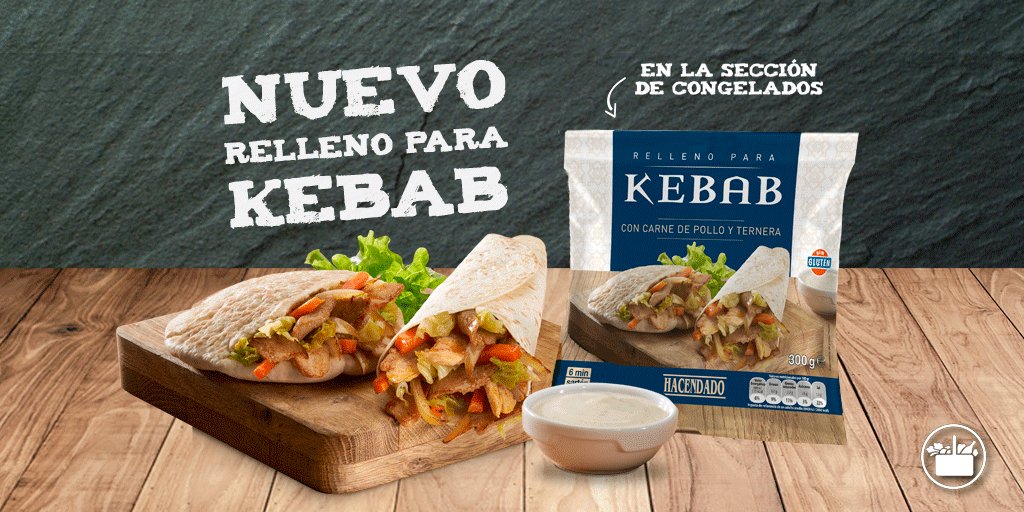 To complete this famous Turkish dish, we also find the yogurt sauce. Under the Hacendado brand, it offers 310 milliliters of this typical kebab sauce for 1,20 euros. Furthermore, it has become a very popular product as an accompaniment to potatoes. Lastly… You can't miss the pita bread, in a pack of six units and for only 1,19 euros! If you want more ingredients, you can add lettuce, tomato, onion or pickles to these.
But how do I prepare it?
Preparing the Mercadona kebab meat is very easy and fast. You just have to sauté it in a pan with a little oil over medium-high heat. And in a few short six minutes stirring constantly, you will have it ready! Once prepared you can enjoy it in various ways. From Mercadona's website, their experts recommend two specific ones:
crafting a kebab, as we know it. That is, slicing pita bread and introducing the kebab filling inside. As well as adding julienned lettuce and, of course, the yogurt sauce. Thus, for a few moments, you will be able to travel to the deep turkish flavors.
The other way, equally delicious, is accompanied by fries. In this way, the filling is arranged in a dish to which the French fries are added or, if you prefer, a little salad. As in the other option, it is recommended to add the yogurt sauce.
Origin and curiosities
The Kebab, also called Shawarma, It has its origin in the Asian regions of Turkey and Iran. It consists of a type of roast beef in which it rotates around the fire on a metal axis. This meat can be beef, pork, chicken, fish, etc. then, ya, dDepending on the culture and the country, is cut and has different ways. This type of cooking has become very popular in Europe, being the fastfood best seller in Germany. But did you know that the version we eat was born in Berlin and not in Turkey?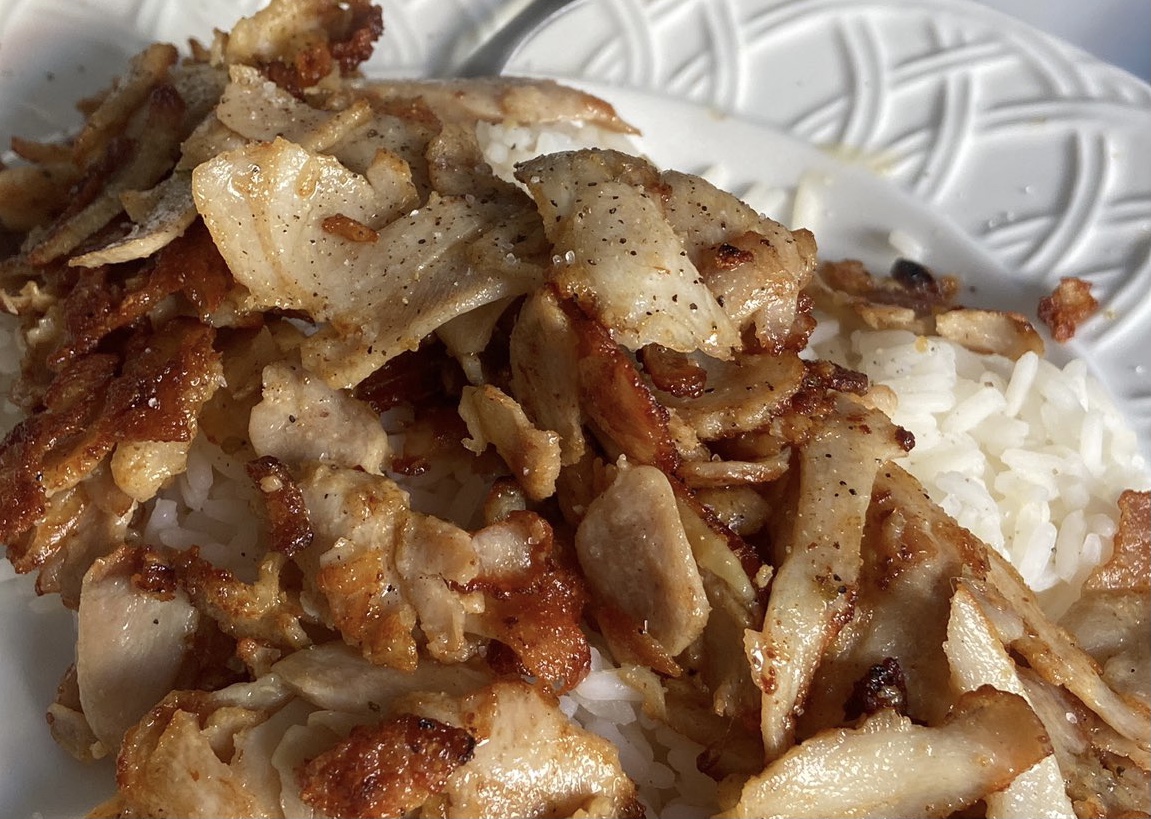 That's right, the version marketed by our continent and the one that most of us consume is the doner kebab. It is lamb meat in pita bread accompanied of sauce and vegetables. Its origin is in the German neighborhood of Kreuzberg. Place where Kadir Nurman devised it cWe eat fast and cheap food for the workers. Curious fact since the kebab originally emerged as a meal for the Persian kings.
Accustomed to always having to go to a local or restaurant specialized in döner kebab, the option of being able to make it in our own home seems great. For this reason, without any doubt, we embrace the possibility of acquiring Mercadona's kebab meat filling. We will try it soon, and you? have you already done it?