The Beyond Chicken Tenders. Manufacturers of the well-known Beyond Meat They have managed to recreate chicken meat with the protein of beans. How is this possible? What role has a electronic nose? Here we explain its differences with respect to real chicken and its market strategy. Do not miss it.
Beyond Chicken Tenders, Beyond Meat's chicken
The company is probably familiar to you Beyond Meat. We have already spoken many times about the meat substitutes. It may also be that you have come across this company on the chain's menu The Good Burger. The fact is that it is a leading company when it comes to achieving vegetable products that taste like meat. Their technology has allowed them that when trying a hamburger of theirs it is difficult to differentiate it from a meat one.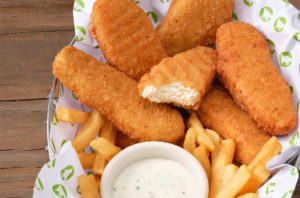 In the case of Beyond Chicken Tenders we have more of the same. The process has been long but it has finally paid off. These are embodied in the form of chicken strips as cute as the real one. To achieve this, the researchers spent a lot of time testing different legumes. Soybeans, beans, peas, mung beans (green soybeans) ... Among all the options studied, they opted for lima beans. It turned out that his protein, in isolation, you can reshape its structure to mimic the texture of chicken meat.
They did this by heating it, cooling it, and applying pressure to it. As if that were not enough, in addition to the texture it imitates the flavor and odor. The way to achieve it was even more bizarre. They used an electronic nose. This found the perfect combination between a multitude of molecules from different plants. So they already have a product that, according to company leaders, is almost indistinguishable from chicken.
A product with its pluses and minuses
One of the outstanding benefits is that it contains XNUMX percent less saturated fat. It does so lacking cholesterol, antibiotics, hormones and other products chemical you can take the chicken. On the other hand, its main defect is the high amount of sodium it contains. It is not exclusive to this product. It is an evil that affects many others who try to imitate meat. Another reason that can keep it away from many consumers is that it is a ultra-processed product. It is also loaded with additive.
Eating free-range chicken may sound much more trustworthy to a significant number of consumers. However, manufacturers fight back by arguing in favor of environmental benefits. The chicken is dealt serious damage to the planet. This one, while not comparable to beef, is also painted as devastating. That is why they encourage not to go from the cow to the chicken, but to reduce the consumption of both meats.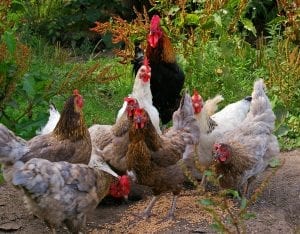 What phase is the project in?
Its launch has taken place in a total of four hundred American restaurants. In these it is served in the form of sandwich o wrap The company is confident that chains such as Kentucky Friend Chicken are interested in Beyond Chicken Tenders. His greatest joy would be for companies like this to include it on their menu and launch a nationwide launch. They also seek to introduce the product in other catering channels. Hotels and university campuses are two clear examples.
Retail distribution has been marked as a final phase. This is a market where you could do well if you can adapt. It would be key for it to appear in supermarkets as a generalist product alongside the others. Having it on a pedestal can mean that many potential customers won't buy it due to its high cost.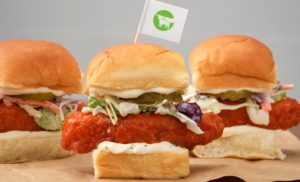 When will it arrive?
Hopefully it won't take long to get to Spain. Once it does, we can taste it and decide for ourselves if it really looks so much like chicken. If they've done as good a job as Beyond Burger, chances are they will Beyond Chicken Tenders be capable. If you want to cross the Atlantic They should hurry. More and more products of this nature are flooding the shelves of our supermarkets. And you? Do you think it will be as good as chicken or do you think this meat is unbeatable?