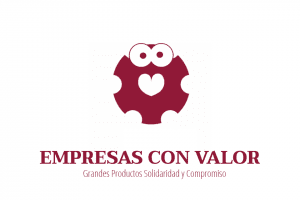 From Great Products we also show our most humble and friendly face with others! Therefore, we want to recognize all food and gastronomic tourism companies that help our society. Either employing with disabilities or collaborating with social projects that help improve the world.
Get your recognition Ayumi now
We would like to distinguish with Ayumi, our solidarity mascot, helping these companies to spread their values. Both of brand and solidarity. Let us all make the best possible dissemination of good gestures and kind actions. Because the least favored also win!
Therefore, you already know. If you are a company that employs Disabled or people with similar problems, you will be rewarded. If you work in social projects, of whatever type, you can also be a gift with the pet. Whatever your story, write to us [email protected]
We will take care of studying your case as soon as possible and we will recognize you with our pet. Furthermore, Great Products we also help you advertise your brand and products on our website. Any topic related to gastronomy will be welcome. Mutual benefit, remember that we both came out winning!
So we encourage you to contact us or even if you know some other company or charity project linked to food or gastronomic tourism that you think deserves this recognition, also send it to us so that we can analyze the situation and enjoy Ayumi.
Thank you very much for taking this short time to discover an original way of be supportive and may we all benefit!